2011 Hottest Curly Hairstyles
There are a lot of new hairstyles 2011 that many celebrities are sporting. The curly hairstyle is actually one of the most interesting ones around because it can only work on particular cuts and facial shapes. For instance, a layered haircut won't go well with those that have very curly hair, as it will make hair look frizzy.
This doesn't mean though that options for curly hair are limited because that isn't the case. The various types of curls that you can try make your choices endless.
Loose curls are something you may want to try if you have short-cropped hair. This adds more volume and makes hair appear bouncy. It is a great way to add character and make you feel confident, as you appear to be carefree. Seeing as this kind of curly hair is short, it is an easy style to maintain.
One of the most favorite hairstyles trends for a lot of women is the long loose curl as this exudes femininity. Women with this hairstyle are seen as sweet, charming, and elegant. It is also a great style for adding variety and texture to long hair.
Keeping curls soft and loose is recommended to achieve the perfect look. With relaxed curls, a better facial frame can be created.
Wavy curls consist of larger curls that distinguish it from the other two hairstyles. These large curls are still very loose and go well with women who are after the casual look and have a casual personality.
You can also pair curly hair with different kind of bang styles. A popular option is curly bangs that can be achieved with following the flow of the curls on your hair.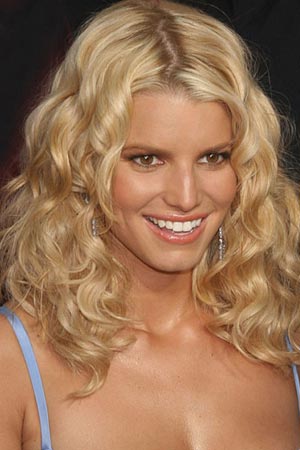 Pairing straight bangs with a curly hairstyle also looks good. An example of this can be seen with Vanessa Hudgens current hairstyle. Just try to avoid having bangs that are too blunt, instead add volume with brushing your hair inwards.
A side swept bang is also another style that works with curly hair and are very easy to achieve. Simply brush your bangs all to one direction, away from your vision. Curling your bangs isn't necessary as you can keep it straight allowing you to have a more feminine appearance.
Short bangs also suit curly hairstyles; however women prefer having longer ones. This way they will be able to conceal their foreheads, which can be wide.
When you are ready to style your hair, remember to apply straightening cream or serum while its wet, including your bangs to help you work with your curls easily. This way, you will have more control of styling it.
Using curling irons are also a great way to achieve the hairstyle you are after quickly. If you prefer not to use hot appliances on your hair, you can opt for simply using mousse or a large barrel.