2012 Summer Messy Updo Trends
Every new season comes with a new trend. Are you looking for a new way to boost your current hair style? You should try out some of the messy updo trends of this season and get yourself looking hot this season!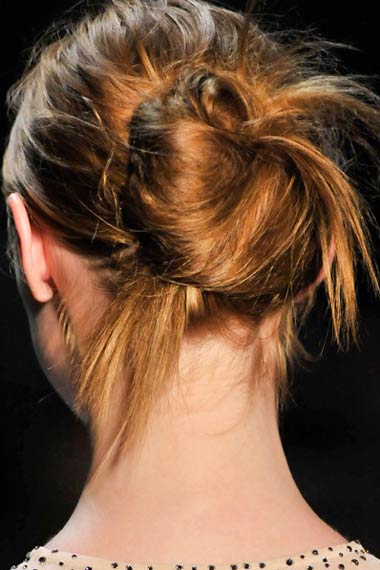 This summer get all sexy with the hair style that shows you just-rolled out of bed. This summer, messy hair styles are in! The messier the better, there is nothing like the hot summer messy hairstyles to turn heads everywhere. The good thing about messy hairstyles is that they require very little or no effort at all.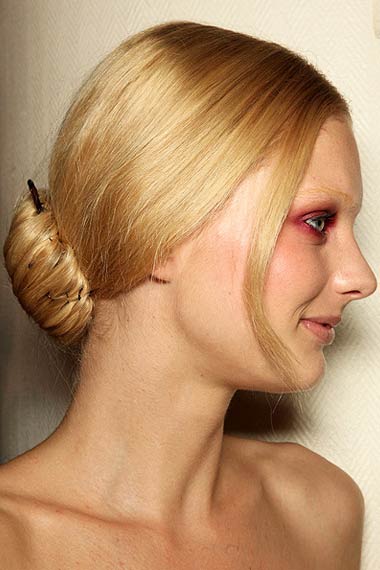 With very little effort, messy up dos can turn to be very glamorous, beautiful and elegant look. Messy updo trends are the summer hairstyles 2012 that you must try out. You can try out any of the versions used by Dsquared2, Nina Ricci, Proenza Schouler or even Michael Kors. Play around and have some fun with your hair and soon you will find your summer messy updo. You can start out with a ponytail, add some twists and you have a messy look!
You can also try out the rock messy hairstyle that allows you to have some waves on the frame of your face. All you have to do to create this look is to pull your hair back loosely just like Philip Lim and you will have a pretty and very stylish bun. To add variety you can include some twists. To get a casual look that will still make a statement, you can add a cool accessory to your hair. Get some inspiration from Chic and Moschino Cheap. You can transform your look in a matter of seconds with any of these hairstyles 2012. Play around with your hair or locks and get a look that will show your disheveled rock chic vibe. If you are bold enough you can try the tousled updo and add a wet aspect to it.
If you are looking for a more elegant updo, you can choose to roll your hair at the back of your hair and pin it down. This will give you a classic Hollywood diva look that will leave you looking elegant. The messiness of this look just makes it even sexier and sweeter. You should add some texture to your hair before doing this updo with salt spray. You can use the softer version of this look to get a cool and chic look that is also very hot this season. To make it look more effortless and natural, leave some fly aways on your face. The top knot is another look that you can use during the day or night and look uber-feminine.
Photos via elle