7 Unexpected Ways you are Damaging Your Skin This Winter
You probably already know that when the weather changes your environment changes, and because of that the way that you care for your skin needs to change. Right now we are entering the season of chilly nights and dry winter air. This season can be very tough on your skin. However, there are many myths out there about what you should and shouldn't be doing to care for your skin properly during the winter months. In this article we are unveiling the things that you could be doing that are actually harming your skin.
1. Taking Too Many Hot Showers And Baths
There's nothing wrong with steaming your skin every now and then. Steaming your skin can open it up your pores, allowing dirt and contaminants to be easily extracted from your skin. Taking hot, steamy showers and baths during these months is also a nice way to unwind and relax. However, you can damage your skin if you are steaming every day. The steam may cause your skins natural barriers against damage and its natural oils to be depleted. You shouldn't make steaming a regular occurrence, even in the colder months when it can be extremely tempting.
2. Using A Moisturizer That Is Too Thick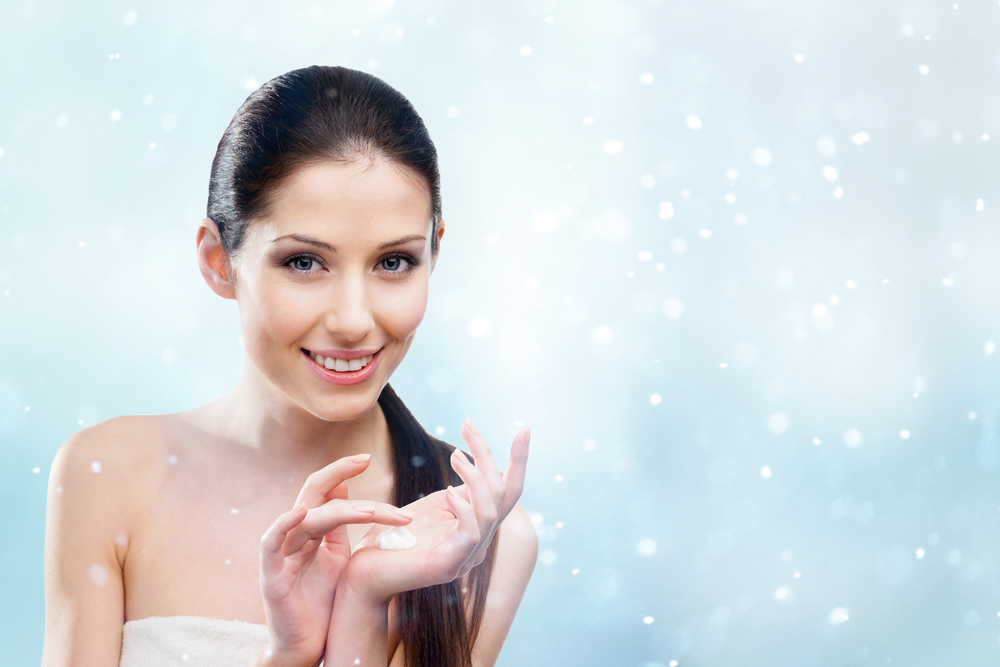 All of the products that you use in your morning and night time skin care routine should be curated in order to accommodate your specific skin care needs. A lot of people switch out their moisturizer for one that is a little bit thicker during the winter which can be necessary for some people. But you shouldn't just start slathering on the moisturizer if you don't need it. Many people are sensitive to moisturizers that contain oil and if your skin is acne prone or sensitive to oil you should be using a moisturizer that is formulated for your skin type all year long. There are moisturizers that will replenish your skin with enough moisture with causing you to breakout or clog your pores.
3. Not Cleansing Properly
Some people skip out on cleansing during the winter to avoid stripping their skin. This is a valid concern but you should be cleansing your skin twice a day to make sure that you don't let impurities that your skin picks up from the environment, makeup, or oil burrow into your pores. If you feel like the cleanser that you are using is too harsh to continue using during the winter months you should switch it out for one that is a little more gentle and moisturizing.
4. Overlooking Masks
Many people also make the mistake of not using masks during the winter time because they believe that they are drying. However, contrary to popular belief not all masks are drying or stripping. There are hydrating masks that actually leave your skin softer and smoother after you take them off. Masks can be very beneficial for the skin. They can cleanse the skin on very deep level and reach into your pores more fully than you would be able to do with a basic cleanser. Cutting them off during the winter months is unnecessary; you don't have to stop using them altogether you just have to go for the right product.
5. Forgetting To Exfoliate
You should be exfoliating or using a product that is exfoliating on a weekly basis but it's extremely important that you remember to exfoliate during the winter months. This time of year can cause dry patches on the skin. Dry patches are made up of dead skin cells and when they accumulate on the skin they can cause breakouts and lessen the clarity and radiance of your skin. If your skin is more sensitive during the winter you should exfoliate with a product that isn't harsh but that still removes all of the dead skin from the surface of your skin. You can achieve radiant, smooth skin with a scrub, an exfoliating glove, or even just a muslin cloth.
Read also: All about Exfoliating the Skin
6. Using Too Many Drying Products
You may be harming your skin if you are using an excess amount of products to achieve matte skin. If you are using a matte cleanser, moisturizer, primer, and foundation you could be adding too many drying products to your skin care routine. You should pay attention to the amount of matte products that you are using, even if you have oily skin. If you use too many of these products you could cause dry patches on your skin or you could be causing your skin to overproduce oil in order to make up for the natural oil that you are stripping away from your skin with these products. You don't have to switch them out with overly moisturizing products, but you may want to consider using products that will help you achieve a balanced complexion.
7. Forgetting To Use SPF
Although people don't tend to spend as much time outside during the colder months you still need to wear SPF on your face as well as your lips on a daily basis. If you are going outside you are exposed to the harmful rays of the sun. You encounter the rays of the sun when you are driving in the car, sitting at your desk, and even walking to lunch. Your skin needs a barrier to protect itself from these rays in order to prevent sun damage and wrinkles from forming.