Afro Hairstyle: Growing Your Hair High and Thick
You'd often hear African-American women complain about how thick, brittle, dry and frizzy their hair is but what they don't realize is they are the only ones who have the ability to grow an afro. An afro hairstyle is named the "afro" because only people with African roots can grow it naturally.
The trick to having a great looking afro hairstyle is growing it properly. In fact, the bigger the afro, the more beautiful it looks. Growing your afro also means that you get to style it better. Mind you, growing an afro doesn't just mean growing it over time. An afro needs special care to make it look healthy and vibrant. Here are some tips on how you can grow your afro healthily:
Tip 1: Do not shampoo often
Try to go as long as you can without shampooing your hair because this can weigh down the hair. Try to wash not more than twice a week to keep the hair drier and more brittle. This will make the afro grow faster and easier to maintain. Take note, you can still wash your hair; just don't use shampoo.
Tip 2: Condition Your Scalp
For your hair to grow faster, your scalp should be healthy. Since you will not wash your hair every day, you need to moisturize your scalp. Apply shea butter, olive oil, jojoba oil or sunflower oil on the scalp in order to moisturize it.
Tip 3: Get it Trimmed
Another way to make your afro grow faster is to trim it every 2 weeks. The trim need not be an inch; half an inch trim will be fine. The whole point is to get rid of the dead hair ends that slow down the growing process.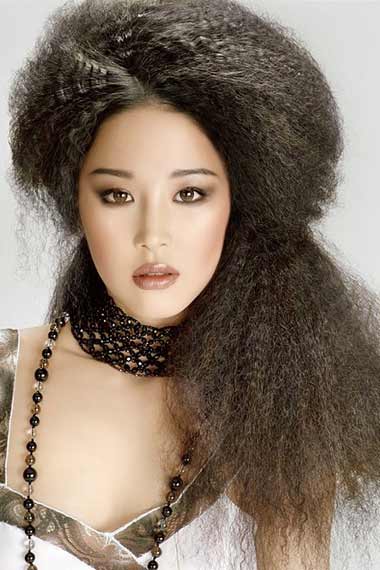 The afro hairstyle is beautiful especially if you know how to grow it properly. Once you get that full afro, you'll be an attention grabber anywhere you go.
Photos via ukhairdressers.com