Anna Lynne McCord Showcases her New Hairstyle
Anna Lynne a 24 year old diva was looking stunning in her New sexy curly hairstyle at the premier of Iris: A Journey into the World of Cinema held at the Kodak theatre.
This shoulder length curly hairstyle was giving Anna a totally stylish and chic look and her glittering eye makeup and nude lipstick was just icing on the cake.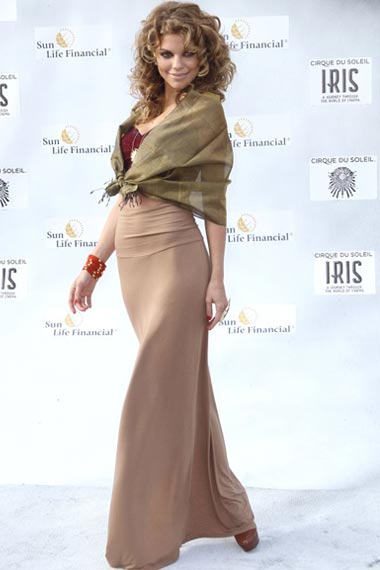 Sexy bustier top, long brown hip-hugging side slit skirt and Christian Louboutin pumps all together giving Anna a new and distinctive look at the premiere.
With light accessories and red nail polish American lady Anna Lynne completed her trendy and new look.
Photos via fashionfame.com