Anti-Aging and Fruitful Preventions
To live healthy and enjoy youthfulness for longer time it is essential to control the anti-aging processes.
Some of the effective ways that will help you to bring down aging process are as follows:
Caloric restriction
Caloric restriction is one of the effective means of retarding aging process. Caloric restrictions as the name suggest means restriction on calories intake in the diet. Though less calories but should fulfill the need of nutritious diet. The study reveals that this technique works in reducing longevity upto 50% and also benefit in keeping the body fit. But many people may not able to stick to one diet.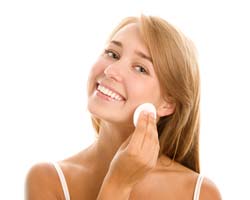 The researchers are making their endless efforts to lengthen the span of life by searching for an alternative to caloric restriction diet. This can be possible if such a component is discovered that can mimic caloric restriction diet well but no such target has yet been successful till now. Just recent research finds a small molecule that acts as an activator of sirtuins that is able to mimic caloric restriction diet.
Nutritional supplements
For long youthful life, include nutritional food with high multivitamins are required. In general, nutritional deficiency is that relates with aging process involves B vitamins, folic acid, vitamins A and C, calcium, chromium, magnesium, zinc, iron and some traces of other minerals. When stomach acid lowers down the formula of gelatin capsules with powdered multivitamins have proved to be helpful in digestion, it is suggested to use. As free radicals are also responsible for aging process these are produced by the reactive oxygen species. This reactive oxygen species are released as by products in the process when oxygen is used to make energy in human cells.
In order to agitate against these free radicals, anti-oxidants are found to work against it. These are available in form of tablets and are present in some skin products that effectively fight against them. Some of the general anti-oxidants are named as vitamins A, C, and E, whereas Co-enzyme Q10 combined with vitamin C acts as good anti-oxidants. The weak side of such products depicts that there is no such guarantee for the working of these products. Further these have less side-effects not much severe. So, in comparison with vitamin supplements anti-oxidants are more much healthy and effective in slowing down the aging process.
These were the preliminary treatment that you can add in your efforts of delaying aging process. Along with these other remedies are herbal treatment, hormonal treatments, telomerase therapy, that will favor you in increasing your life span.
How to prevent aging?
After discussing these healthy means of lengthening life span, it is known that long life span can delay aging process to much extent. Living healthy, eating nutritious, active regular exercise, keeping away from stressful life, a perfect hold on habits like smoking, drinking excess alcohol and happy living all favors in increasing life span and preventing early unwanted aging. Water forms major part of our body and hence should prefer drinking enough water to keep all the impurities and dirt away. Use low caloric and less sugar diet and include more nutritious food.
These are some effective and natural ways that can help you to delay aging with the increase your life span.
The cosmetic industry currently offers a variety of wrinkle creams from a number of brands. To make the process of selecting a wrinkle cream as simple as possible, we've evaluated each cream on its ability to fulfill our requirements for a quality wrinkle cream. To be specific, we believe that a wrinkle cream should include ingredients that offer antioxidant protection for skin, in order to delay the onset of noticeable aging. At the same time, wrinkle creams should be able to renew skin, typically by containing compounds with collagen-stimulating properties. Additionally, such a cream should improve both the texture and appearance of skin by offering both long term anti-wrinkle benefits and hydrating agents to create smooth, firm skin. Listed below are the top wrinkle creams, according to these important characteristics.
Top Wrinkle Creams
Dermatologist Recommendations for Maintaining Younger, Healthier, Vibrant Looking Skin:
Be certain to consistently apply the product(s) you choose in accordance with its directions for use;
Pay special attention to your neck and hands while applying the product(s) you choose, as these areas reflect your age;
Always use sunscreen with a Sun Protection Factor (SPF) of at least 15;
Drink at least eight glasses of water a day to stay well hydrated;
Avoid excessive intake of caffeinated and alcoholic beverages, as they may contribute to dehydration and exacerbate the appearance of fine lines and wrinkles; and
Be sure to get adequate rest every day.