Exclusive Anti Aging Products You Should Never Use
There are many anti-aging products being offered on the market. Each one claims to deliver specific benefits to users from stopping skin aging to diminishing aging signs on the skin. There are formulations that are really effective but there are also those that are risky and can cause adverse reactions such as skin irritation. Just because a product is from a renowned company or the price is very high doesn't mean it is a good anti-aging product. To make it easier for you to find the best formulations, here are the worst anti-aging products you should avoid.
Lancome Regenerie Night Treatment
This is one of the worst anti-aging products out there not just because it is very expensive ($95) but also because many users say it can cause moderate to severe irritation. There are even reviews saying it causes an unbearable burning sensation. Some reviews say it is ineffective and definitely not worth the high price. It also feels a little heavy with a fragrance that isunpleasant.
L'Oreal Paris Age Perfect Night Cream
L'Oreal has a very good reputation in the skincare industry, offering formulations that are effective at affordable prices. Age Perfect Night Cream is an exception. The product is affordable at $15.99 but many users say it causes adverse effects on the skin from minor irritation to a burning sensation. It is also known to cause a greasy feeling that promotes the clogging of pores. Some users even say it promotes breakouts making it one of the worst anti-aging products out there.
Philosophy Help Me Retinol Treatment
This product is a little expensive at $45 but most feedback says it is disappointing. There are multiple users who experienced bad reactions that caused breakouts. Some users say it can also cause red patches that are very itchy. One feedback even stated that it caused contact dermatitis on her face and neck. This is obviously not worth the high price. In fact, many reviews online say it is a complete waste of money.
Estee Lauder Advanced Night Repair Concentrate Recovery Boosting Treatment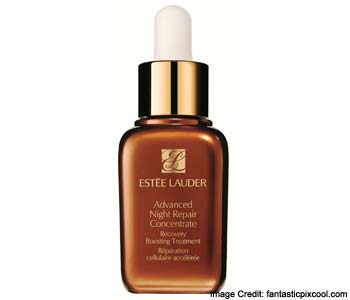 This is another very expensive anti-aging product ($85) that is not worth it. The reputation of Estee Lauder is solid in the skincare industry but this is one of their worst offerings. It is also known to cause adverse reactions from skin irritation to a burning sensation. Many users say they had to wash it off immediately because of the burning sensation it causes. It didn't cause adverse effects or any effect whatsoever on many users.
You May Like: Anti Aging Skin – Products for Your Skin Tone
Conclusion
Just remember that the brand and price of an anti-aging product is not an indication of how effective or safe it is. Even the top brands have formulations that you should stay away from. In some cases, it would be advisable to choose not-so-popular or up-and-coming skincare brands because they are more careful in creating formulations, ensuring that the products are both effective and safe. It is imperative to research anti-aging formulations carefully and read feedback from people who have tried it before buying.
Skin Brighteners aid in reducing post-inflammatory hyperpigmentation revealing even skin tone. Skin brighteners also can help revitalize tired and dull skin resulting in a youthful, healthy glow.
Below you'll find some of the most effective skin brightening products on the market today, in our opinion.
Our Top Skin Lightening Choices