Appealing Braided Plaits And Bunch
The new Braided Bunch hair styles have made their way in the fashion industry, as more and more Hollywood beauty queens are caring it with elegance. The latest one is the Fishtail braids which looks exclusive.
Look at this pictures she has teamed her Rapunzel-style braid with her eye make-up for a cool and contrasting look.
Chunky side braid is another braiding style you can try this autumn. This style will make you look ultra sexy.
Precision School-girl plait you can also go for this school girl look which will take you back to your school days and yet give you that stylish look for the event.
Loose and Beachy braid can give you that messy look which you are looking for and will lift up the style quotient of your outfit.
Plaited Pigtails has proved that this braid isn't just for school-girls with this cute yet cool, 'halo' style finish.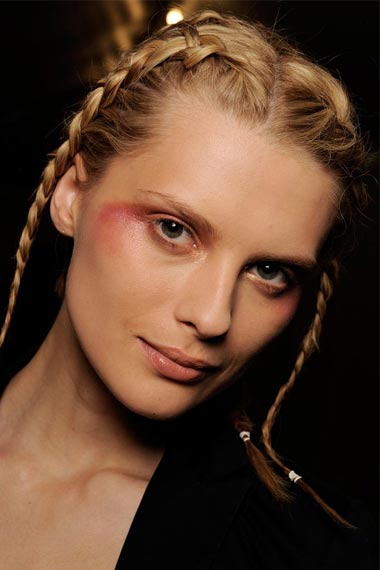 Fearne Cotton, who shows how to adapt plaits from day to night by adorning her complicated 'fish bone' braid with a glitzy hair accessory and plenty of gloss.
The fast-becoming Leona Lewis, one to watch in the style venture .She couldn't stop herself in trying her hand on this kitty braids and no doubt she is looking extremely gorgeous in it.
Photos via glamour.com