The 10 Most Beautiful Female Celebrities That Leave Us Breathless
1. Adriana Lima

2. Shailene Woodley

3. Emma Stone

4. Selena Gomez

5. Zendaya

6. Gigi Hadid

7. Chanel Iman

8. Emma Watson

9. Kendall Jenner

10. Taylor Swift
From top models to critically acclaimed actresses to multi-awarded singers — the ladies got it! Look to these 10 beautiful women for the latest in fashion and styling then you might just also find out their excellent philosophies about beauty, life, work and living.
1. Adriana Lima
In less than 24 hours now, she will be marching the Victoria's Secret angels into yet another fantastic and spectacular show everybody looks forward to during the holidays. She's hot but not wild. Adriana keeps to her Catholic roots and has in fact made that difficult commitment to save her virginity for marriage — now, she's married with a child —sorry guys!
2. Shailene Woodley
The actress who was catapulted to fame having taking the lead role in the "Divergent" movie series, also recently starred in "Snowden". She's the current "it girl" when it comes to healthy eating and living, and the results show on her skin and in her curves.
3. Emma Stone
Her lead actress role in Spiderman and her dazzling smile are what earned her the eyes and ears of the viewing public. Since then, she's been followed as one of Hollywood's best dressed and most beautiful, and she never upsets.
4. Selena Gomez
Actress, singer, producer, entrepreneur — she's all of these and more, despite only being 24! We love how she dresses young and yet with a sophisticated flair, and never inappropriate either.
5. Zendaya
Another young actresses who is enjoying fame and fortune, and who just recently launched her own fashion line, Zendaya, is a risk taker when it comes to her personal style. Just take her hairdo, for instance. Zendaya has tried everything from boy cuts to cornrows to straight and long, and she rocked each one of these.
RELATED – #Kengi: The Most Enviable Friendship Of Kendall Jenner and Gigi Hadid
6. Gigi Hadid
She is the "it" girl in fashion. Undoubtedly, whatever this girl touches these days turns into gold. Young women love to watch her even more because no less than Zayn Malik is in love with her.
7. Chanel Iman
Talk about gorgeous, sun-kissed skin, it's an asset Chanel dangerously wears. When she puts on that VS Angels smile and winks, get ready to be blown off of your seat.
8. Emma Watson
The girl everybody loved in her Harry Potter character, Hermione Granger, is more than just a pretty face. Emma Watsonhas earned her college degree and done style consulting off screen. Soon, she'll be Belle in the real life remake of the Disney classic, "Beauty and the Beast".
9. Kendall Jenner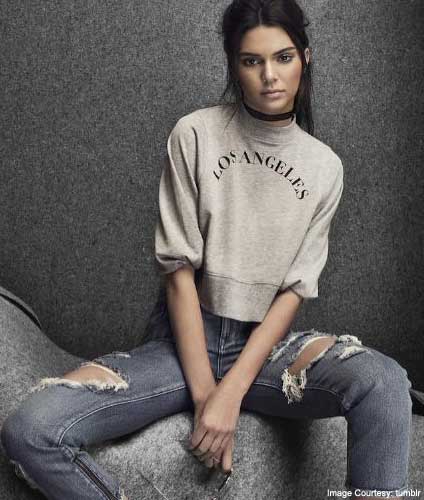 Fresh and plain, Kendall likes to keep it that way because her handsome, chiseled face is more than enough to captivate.
RELATED – The Best Dressed Female Celebrities Who Rocked The 2017 Golden Globes
10. Taylor Swift
Country girl to the core, Taylor beautifully fuses country and pop, and her style speaks of the same hybrid.
Conclusion
What makes these 10 women even more beautiful are their strengths and their talents. We admire them for their physical beauty but also of their convictions and early achievements.
Like this post? There's more. Get tons of beauty tips, tutorials, and news on the thebeautyinsiders Facebook & Twitter page. Like us on Facebook – we'll see you there!