Best Listed Celebrities Sleek Ponytail Hairstyles
Sleek ponytail hairstyles will probably always be popular, since they look unbelievably good. Look over the celebrity sleek ponytail hairstyles below. If you find a celebrity hairstyle that suits you, then use it for hair inspiration this summer.
Hailee Steinfeld Adorable Sleek Ponytail
It might be hard to recognize Hailee Steinfeld, the fashionista that made an appearance on the red carpet for the Golden Globe Awards as the same actress who played Mattie Ross in True Grit. She wore her sleek ponytail high and pin straight, perfect for showcasing her adorable features.
Blonde Sleek Ponytail
During the 2012 Red Dress Collection Fashion Show by Heart Truth that started Fashion Week in New York, actress Katrina Bowden impressed us with her sexy scarlet dress and blonde sleek ponytail. She showed off her gorgeous face with a smooth, pulled-back hairstyle and added just the right amount of glitter with her diamond studs.
Eva Longoria Parker Low Sleek Ponytail
Eva Longoria Parker of Desperate Housewives showed off more than just her sexy sleek ponytail when she and her husband Tony Parker made an appearance in Washington D.C. at the gala for the Congressional Hispanic Caucus. Eva Longoria Parker perfectly displayed her tattoo of block letters spelling out the San Antonio Spurs number belonging to her husband with a low, polished, sleek ponytail.
Lea Michele Smooth and Sleek and Ponytail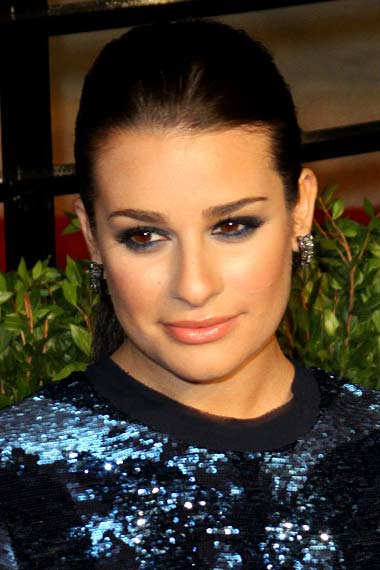 Lea Michele, who stars in the hit show Glee, attended the Vanity Fair Oscar 2012 party with a sexy, sleek ponytail and midnight blue gown. She had her shiny dark hair stunningly pulled back into a smooth, sleek ponytail that revealed the open back to her glittery dress.
Photos via getty images