Best Products for Acne Treatment That Can Even Fade Away Acne Marks
Just when you think you're free from the curse that is acne, marks and scars can start to appear. The good news is that there are many products formulated for this specific skin issue. You just need to find the right formulation, which is not just effective but free of side effects as well. Be careful of harsh products that can irritate your skin and even cause a worse skin problem than acne marks. To save you the trouble, here is a list of the best products for acne treatment that also help fade acne marks.
1. Murad Post-Acne Spot Lightening Gel ($60)
This post-acne action gel contains hydroquinone, a potent skin lightening ingredient. The formulation can give you fast results, but be warned, it may be too strong for some individuals, and cause adverse effects like skin irritation. Use it cautiously, as the key ingredient of the formulation is known to cause skin issues, and sometimes even cause uneven skin tone.
2. Clean & Clear Advantage Mark Treatment ($8)
The price makes this a viable choice if you're in the market for a skin lightening formulation. It is a good option if you want to fade away acne marks or other hyperpigmentation problems on your skin. It uses oil-dissolving technology for medicating acne-prone skin. The product also contains glycolic and salicylic acids to help prevent acne in the future.
3. Solvaderm Juvabrite ($69.99)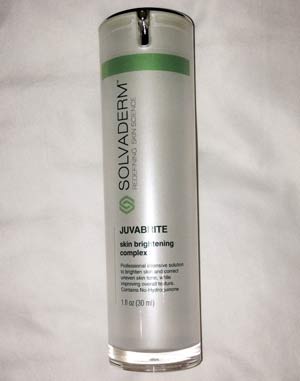 Juvabrite is a skin brightening complex that gained popularity mainly from word of mouth. It is not just for acne marks but can also reduce dark spots, sun spots and other hyperpigmentation issues. The product uses a powerful but natural formulation that includes antioxidant vitamins to help fight skin aging. It is gentle but uses powerful lightening ingredients, making it one of the best products for acne treatment today.
4. Clinique Even Better Clinical Dark Spot Corrector ($50)
This is a dermatologist-developed formulation that is said to reduce dark spots on the skin in just a few weeks. It claims to be suitable for all skin types, although some users say it can irritate sensitive skin. This product is still worth a try because there are also positive user reviews saying it worked for them.
5. Revitol Scar Removal Cream ($40)
This product only made the list because it is from one of the most well-known brands in skin care. However, the formulation is a little on the weak side and users say it can take several weeks to fade acne marks. On a positive note, the formulation uses all-natural nutrients including vitamins and proteins. It is still worth considering if you have dark spots or acne marks that you want to eliminate.
6. Proactiv+ Advanced Dark Spot Correcting Serum ($50)
From a well-known brand that specializes in acne treatment, this product can help get rid of blemishes. The biggest problem is that it uses maximum-strength hydroquinone, which can cause adverse effects on the skin. Therefore, it is not suitable for sensitive skin, and you need to be very careful in using it.
Currently the health and beauty industry offers a wide variety of acne treatments. While it is important to choose a product that is formulated to function best with an individual's particular skin type, it is also crucial to consider several other factors before purchasing anti-acne products. More specifically, the best acne treatments should be able to penetrate deeply into skin. At the same time, a quality acne treatment will also contain ingredients that can minimize the appearance of skin's pores, clear up any facial blemishes, and actually remove dead skin cells as well as black and whiteheads. Below are some of our most effective acne treatment products on the market today; each product is evaluated on how well it matches up with the previously explained requirements for a quality acne treatment.


Below you'll find some of the most effective Acne formulations on the market in our opinion:
Our Top Acne Products