Bond Girls
Let's take a look at some of the glamorous Bond girls! Bond girls who've played the supposed love interest of Bond.
Eva Green (left) featured as 'Vesper Lynd' in 'Casino Royale'. Who can forget the lovely Halle Berry (right) as Jinx in 'Die Another Day'.
Olga Kurylenko (left) as 'Camille Montes', with co-star Craig as Bond, in 'Quantum of Solace'. Jane Seymour (right) starred as 'Solitaire' in 'Live and Let Die'.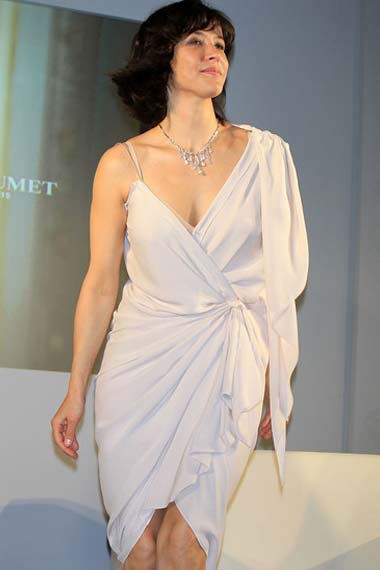 Michelle Yeoh (left) portrays Bond girl 'Wai Lin' in 'Tomorrow Never Dies'! French Actress Sophie Marceau (right) essayed the role of 'Elektra King' in 'The World is not Enough'.
Denise Richards (left) also starred in 'The World is not Enough' as a Bond girl 'Christmas Jones'. Rosamund Pike (right) as 'Miranda Frost' in 'Die Another Day'!
Photos via zimbio.com