Bowl cut: Rakish Hairstyle of the Season
Modern times call for a modern cut but are they really new? It seems like the most popular modern cuts get inspiration from popular classic cuts. Take the bowl cut for example, while most women like to stir away from such a look, modern women love its edginess and boldness. Time has certainly changed how women want to be perceived.
What is a bowl cut anyway? This cut is also known as the mushroom cut or pot haircut. Often, this cut is straight throughout the head which creates an illusion that someone has put a bowl on top of her head. If you still can't picture the haircut, try and remember Moe's haircut in the popular TV show Three Stooges. That is exactly what a bowl haircut looks like.
Some find the haircut hilarious but for some, it is a fashion statement. Celebrities have been sporting the bowl cut hairdo for some time now and they continually receive positive feedback. The modern bowl haircut is ingenious and it really changes the face of women. With all the talented hair stylists now, your bowl haircut need not be as bold as Moe's. In fact, you can even get your bowl haircut layered and styled to make it appear softer.
Gone are the days when short haircuts are just for men and boyish women. Today, women can look feminine and strong at the same time. If you want a dramatic change on your appearance as well as build your inner confidence, rocking a bowl cut hairdo will help a lot. You can keep it polished and smooth to make your hair look healthy and textured. You can also make your bowl cut hairstyle side swept to make it look more stylish.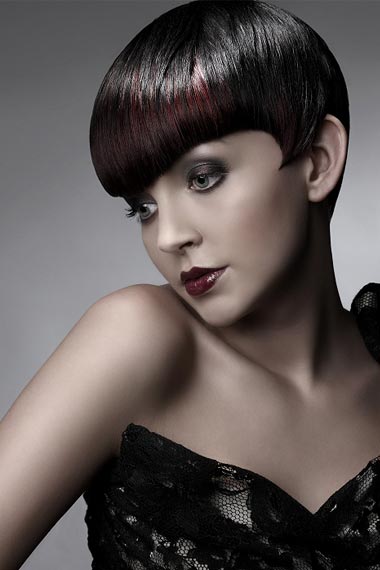 When wearing such a do, never forget to bring out your charisma and confidence. Such a haircut needs the right attitude. Do not worry since the hairstyle will usually bring it out of you naturally.
Photos via ukhairdressers.com