Lancome Advanced Genifique Serum is an important first step of every beauty routine, reveal your skin's glow by using it morning and night.
Renée Rouleau BHA Clarifying Serum lifts blemish scarring and red marks, lessens oil production and reduces acne-causing bacteria—without causing irritation.
Aria Collagen Tri-Peptide Serum is a high potency, anti-aging serum that is ideal for smoothing, firming, clarifying, and hydrating all skin types.
Genaissance De La Mer The Serum Essence is a time-transcending serum that dramatically reduces lines, and other aging signs, leaving skin polished, resilient, and refined.
Alastin Restorative Skin Complex with TriHex Technology is the flagship product that helps to restore and maintain skin health for a vibrant, youthful appearance.
Estee Lauder Perfectionist [CP+R] Wrinkle Lifting Serum that helps reduce the appearance of lines and wrinkles, with exceptional speed.
Rapid Wrinkle Repair Serum is specially formulated to enhance the brightness of your overall complexion and also raises your skin's moisture levels.
Kiehl's Fine Line Reducing serum works to help improve the appearance of fine lines, wrinkles, also reduced acne scarring and the skin is even-toned, radiant, and flawless.
Prache Anti-aging Serum helps to reduce dark, baggy under-eye circles, smoothes and brightens the skin around the eyes also decreases the fine lines.
Drunk Elephant C-Firma is a revolutionary serum that evens skin tone, fights cellular UV damage, stimulates collagen synthesis, and optimizes skin physiological activities of defense and cell regeneration.
Royalty Skin Serum is a sophisticated anti-aging formula that is effective in hydrating and removing wrinkles on the skin.
DNA Regeneration Serum is made with barley-derived Growth Factors (GF) to accelerate the growth of healthy skin cells and reduce irregular pigmentation.
Jullen Serum is an anti-aging serum more specially designed to smoothen out fine lines and wrinkles also enhance collagen levels.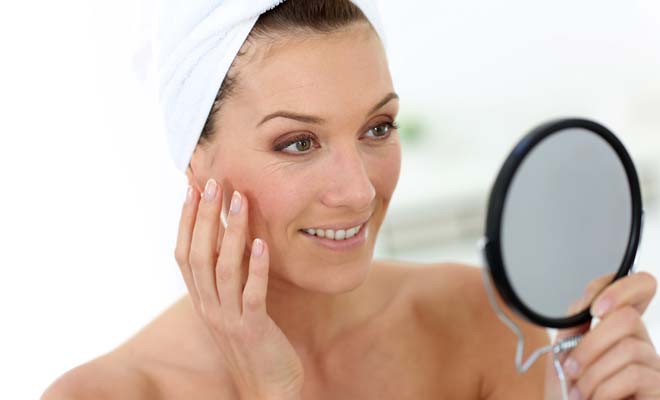 Lumipearl Youth Serum is an anti-wrinkle serum that improves dark blemishes and provides more flawless skin complexion, it also purifies your skin.