Callyssee Kiss Don't Tell Lip Scrub gently exfoliates rough dry skin from lips, moisturize the lips and leaving the pout ready for some serious smooching
Burt's Bees Deep Pore Scrub is a natural source of salicylic acid to gently exfoliate and remove excess oil for smooth, radiant skin.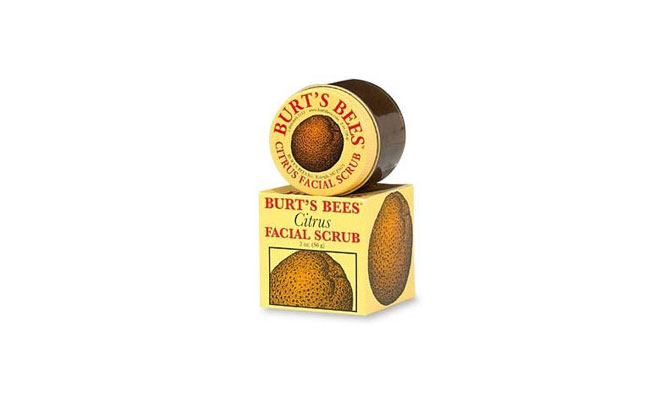 Burt's Bees Citrus Facial Scrub is a natural sulfate-free facial scrub that contains finely ground almonds, oats, pecans to gently exfoliate the skin.
Frank Body Original Coffee Scrub is a natural body scrub that diminishes the appearance of skin imperfections and smells like a fresh pot of coffee.
Dermalogica Clear Start Blackhead Clearing Pore Control Scrub deep clean the skin down into the pores to remove contaminants and impurities that cause blackheads.
Get a Smoother and Clear Armpits with our Underarm Whitening Scrub treatment that fights against darkness or skin discoloration.
That Booty Tho Scrub is rich in antioxidants and essential fatty acids. Use it on your booty, but also other areas of your body too.
Aveeno Skin Brightening Daily Scrub is a unique formula that combines natural soy extracts with smooth, round microbeads to gently exfoliate while you cleanse, leaving skin soft, smooth, and even-looking.
Clinique 7 Day Scrub Cream is a dermatologist-developed exfoliating cream that gently polishes, refines skin's texture, and unclogs pores.
St. Ives Apricot Scrub Blemish Control provides deep exfoliation for smoother, blemish-free skin, using salicylic acid and 100% natural exfoliants to reduce breakouts.
St. Ives Apricot Scrub is oil-free, paraben-free, and sulfate-free. This exfoliator is also non-comedogenic, so it won't block pores.
Pacifica Rice Bright Skin Luminizing Smoothing Paste is a nice gentle exfoliant for dry sensitive skin also tones and smoothens the surface of your skin.
Trader Joe's Blueberry and Açaí Facial Scrub is specially designed to give you a refreshing and delightful scrub experience also improve your skin tone.