iS CLINICAL White Lightening Complex is a distinct and powerful formula safely and effectively brightens your complexion for a more even skin tone.
ZO Skin Health Brightalive Non-Retinol Skin Brightener helps brighten and even the skin tone and helps to fade the size and intensity of dark spots.
Zelens Z Luminous Brightening Serum visibly brightens the skin, diminishing dark spots and visibly brightens, smoothes, and hydrates the skin.
VI Derm Clear HQ Free proven formula will help brighten dark spots, age spots, and acne marks while helping to prevent future pigment from forming.
Envy Medical Lumixyl Brightening Creme that hydrates the skin, minimizes the appearance of dark spots and appearance of fine lines.
Idole Skin Lightening Cream brightens your skin with lasting results. Also, it protects against the harmful effects of the sun and rays.
Triple C Lightning Liquid is a highly concentrated serum with pure Vitamin C, so your skin may feel sensitive or tingly upon application.
Kora Organics Noni Glow Face Oil is a rich, powerful, yet delicate treatment oil designed for the face and neck.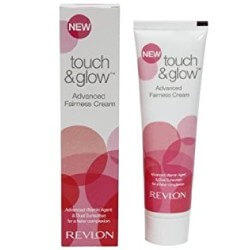 Revlon Touch & Glow Advanced Fairness Cream is designed to boost hydration of the skin, it also eliminates fine lines and wrinkles.
Biofade Blemish Brightening Cream states that it is Hydroquinone-Free also lightens dark marks and promotes a more even skin tone and brightens dark skin.
Clean and Clear Fairness Cream protects your skin from harmful UV rays, and its pure rice oil control system gives your skin an oil-free look.
Epibright Intimate Lightening Cream is designed to lighten dark spots, specifically on sensitive areas of the body, without causing uncomfortable irritation.
Makari OraLight is a skin brightener supplement that enhances your overall skin tone and gives your skin a healthier, and glowing skin tone.
Haloderm Cream is a super-high potency corticosteroid that can effectively reduce swelling, and redness associated with allergic skin conditions.