Happiest Couple Catherine and Douglas Family Day In Gower
In times when celebs jump in and out of relationships, we do have some exceptions, who know how to stick together and make it work forever. The happiest couple of tinsel town Catherine Zeta Jones and Michael Douglas happen to be such exceptions. The duo spent the past 4 weeks yachting across the Mediterranean sea however this week this lovely pair opted to enjoy some quality family time at their Mumbles mansion.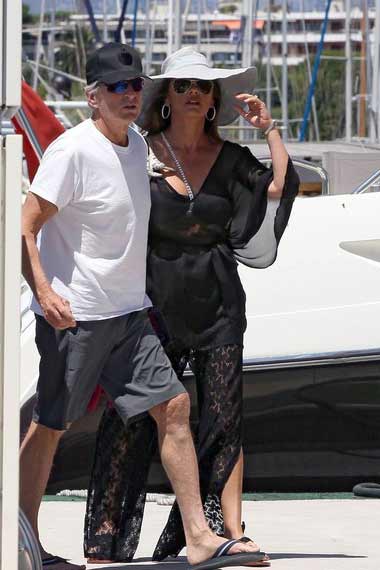 They actually got time to meet Catherine's dad and mom. Catherine was spotted driving her dad's Jaguar. The modest vacation comes following a month-long vacation for Catherine and Michael who relaxed onboard a luxurious boat that included fifteen staff members. The pair was joined on an evening out by Jon Bon Jovi and wife Dorothea Hurley in the south coast of France. Cheers to lovely real couple of tinsel town!
Photos via zimbio.com