Celebrity Julianne Hough's Beach Workout
Julianne Hough seems to be loving jogging on the beach. She was spotted several times jogging on the beach in Miami. While other celebs hit the gym for their fitness routines, Julianne chooses the beach workout. People can take inspiration from Julianne's workout routines to acquire health and fitness like her.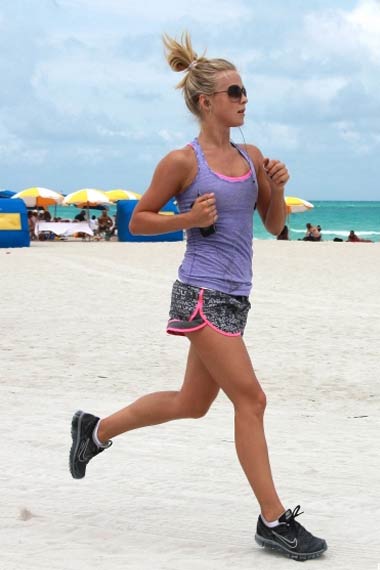 The 'Rock of Ages' star maintains her hot looks on the sandy beaches of Miami with her different jogging attire and really cool sun glasses. Daily workouts are necessary to maintain looks and figure like her. Diets and workouts are the ways celebs choose to get the perfect body. So people work hard to get the new sexy looks, like that of Julianne Hough.
Photos via celebuzz.com