Celebrity Distinctive Makeup Looks
Bright and bold makeup is very much in trend now and when it is apply by your favorite celebrity then it's value and demand automatically increases. Try out any one and feel like a celebrity.
Smokey Eyes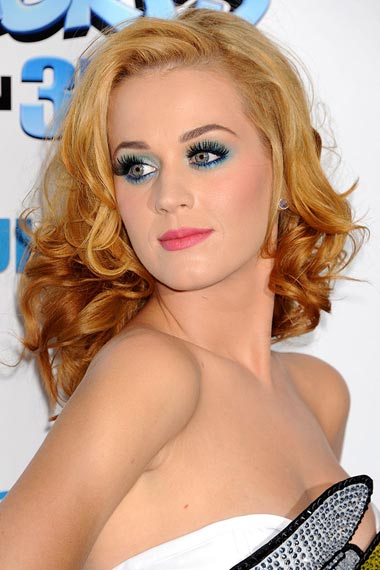 Eyes are always noticieable and when its Kate Perry burnt smokey eyes then no one can miss it out for sure. One can opt for Mischa barton's smoky eyes too which in itself is a glam factor.Don't forget to have voluminising mascara at the end of your eye makeup which gives your eyes finishing touch and smoky look.
Strong Lip
In this category our very own Olivia Wilde tops the chart with her simply chic red lipped look. If you want really turn heads then complete it with a layer of gloss. Or else you can endeavor for sex kitten Taylor Swift seductive pout which grabs the attention of all the on lookers.
Blushing Beauty
Make your cheeks glowy and pinky just like Melanie Laurent gorgeous sweep of glowing pink blusher. This look will definitely charm you. Diana Kruger the blushing beauty is our favourite in her English rose look.
Shine On
Make your skin glowy and look striking with Sienna Miller's radiant complexion with a light tinted moisturiser and a sweep of highlighting powder. If you want to make your look complete and perfect then just finish your makeup just like Kate Hudson's and feel beautiful.
Photos via glamour.com