Celebrity Fitness Tips: Exact Workout Moves to Get Star Body
Usually we think that celebrity only attend gym session to maintain their good body. But this is totally wrong. See how these celebs workout in different ways to maintain their good figure.
Now have a look at Heidi Klum and her trainer David stretch up session on the sidewalk. They are proving that warm up session is equally important then exercise itself. And our Rachel Bilson bicycle ride is best exercise to maintain good legs and bottom muscles but does remember to wear a helmet while riding it same as Rachel.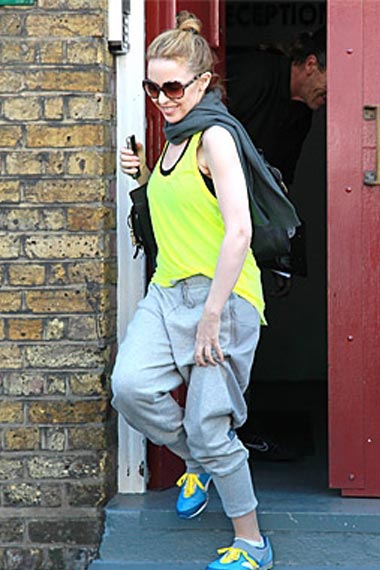 According to Kylie Minogue dancing is very good for health. Apart from her busy schedule she takes out time to attend dance classes at London Dance studio. Despite of her toned leg Reese Witherspoon always go out in the morning for jogging with her personal trainer to keep her body fit and healthy.
With her boyfriend Russell Brand, Kate Perry was spotted cycling in the busy street. Cycling can help you to burn up lots off calories tones your legs, and strengthens your heart which will automatically give you a good body.
So to maintain a good and healthy body just try out these celebrity tips and it's sure you will get the desired output of it.
Photos via instyle.co.uk