Celebrity Hairstyles – Golden Globe Awards 2012
Last Sunday, the Golden Globe Awards celebrated its 68th year at the Beverly Hilton Hotel. It was a glamorous night filled with the brightest stars from the movie and television industries whose stylish displays did not disappoint. Here are just some of the best celebrity hairstyles critics were raving about at the 2012 Golden Globes.
Every year, people await the Golden Globe Awards with excitement. Apart from being a respected award-giving body for those who have shown great creativity in their work, the parade of celebrities turns into an eagerly awaited fashion show on the red carpet. Here fashion trends are born and hairstyles are copied all across America. While agreement on the judges' verdict might not be unanimous, this year's Golden Globes has a fashion sense that is definitely a winner.
The high expectations for this event means a veritable army of designers, makeup artists and stylists are enlisted to spice up the stars and add sizzle to the show. This year, a broad range of hairstyles were displayed from classic to modern looks. There weren't really any outrageously experimental hairstyles as all of them only served to accent the innate beauty of the stars themselves instead of trying to steal the show. Straight elegant tresses dominated the night as A-listers such as Angelina Jolie and Sandra Bullock saw fit to wear them.
The gorgeous eyes and beautiful facial features of Bullock and TRON star Olivia Wilde were both accentuated by straight bangs. Adding volume, meanwhile, was Angelina Jolie's strategy to keep her hair looking all natural – a good match to her always penetrating eyes and luscious full lips.
The multi-talented Jennifer Lopez was also on hand to pose for the paparazzi. J-Lo kept it real with a basic modern ponytail that she carried very well. Matching earrings and hair accessory added a touch of glamour and blended seamlessly with her dress for the night.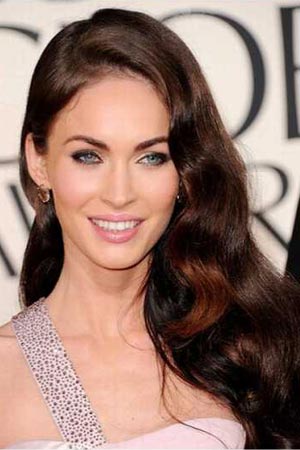 Other celebrities preferred a bit of volume with their curly hairstyles. Ageless super model and mom Heidi Klum as well as Transformers star Megan Fox sported loose curls that accentuated their immaculate bone structure and all the ore strengthened their stage presence. There stint at the red carpet this year will definitely be remembered well.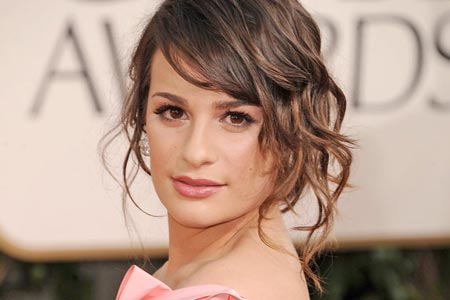 Always popular on these types of occasions are updos which lend elegance to ladies wearing this hairstyle. Scarlett Johansson and Lea Michelle both took on curly updos which highlighted their femininity. Their chosen hairstyles were relaxed and modern, providing a great complement to their fabulous dresses.
An elegantly created updo can do wonders for the woman wearing it, evoking images of classic beauties and Greek goddesses. The effervescent Natalie Portman and Carrie Underwood looked incredibly stunning with this hairstyle, paired with low-key makeup that was perfect for people with their grace and enviable facial features. The 68th staging of the Golden Globes was definitely a runaway fashion success that will provide inspiration for all the people who watched seeking to update their own hairstyles to give themselves a sprinkle of style and elegance.