Celebrity Headbands – Hottest Trends of the Summer
Headbands are the most fashionable accessories in summer. Headbands are definitely more than just functional. While choosing a headband always select a simple classic style which will suits you the best. If you want a glamorous headband then choose the one with crystals and beading.
Below are your favorite celebrities in headbands. Check out which celebrity wears their headbands well and which one not.
Paris Hilton is one such celebrity who's wearing Headband from several years. While most of the celebrities have started wearing from last couple of years. In this pick you can see that Paris has wore simple but glamorous black headband which is giving her a nice chic look. Paris favorite fashion accessories are headbands.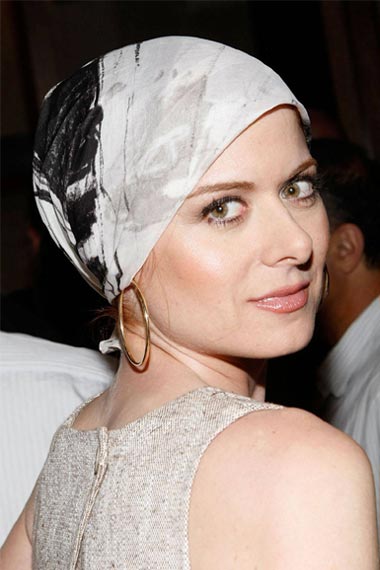 Many people were surprised to see Lily Allen's blonde hair. But she was looking very cute with that gold fabric headband which was adding a shiny touch to her simple outfit.
Debra Messing covered up her curly locks with beautiful printed head scarf. In addition, her big earrings and headscarf was giving her modern appeal.
Eva Longoria Parker was looking glamorous with her diamond studded headband. Her stunning thin headband and glitzy jewellery were showing high impact.
Selita Ebanks is the Victoria's secret model. She wore a white leather headband which was giving her a nice girly look. Leather headbands now days are in style.
Photos via getty images