Celebrity Hottest Trend – Pleats
It's somehow a fiddly trend but our celebrity carries it very well and looks comfortable in it. Here are some designs that show how to wear pleats.
Katie Holmes is looking stunning in her fuchsia pink pleats. Fluid metallic silk material is giving her confident look. And our very own Duchess of Cambridge Kate Middleton carries any style with full elegance, her white pleated skirt and navy top is mind blowing.
One can opt for this pattern also like Diana Vickers skin colored long pleated skirt with popped collar polo shirt or else if you can carry short dress well than go for Mila Kunis floaty frock with a white pleated net skirt which gives a cute and trendy look just like her.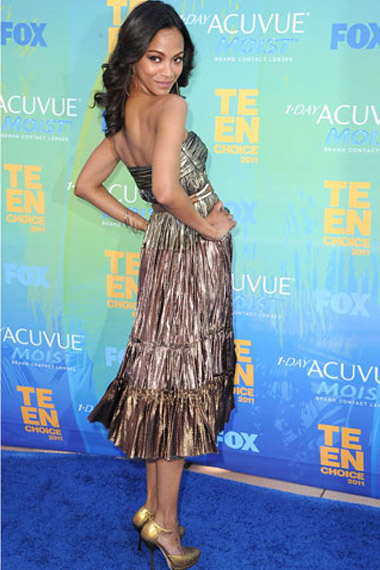 For the upcoming season Carey Mulligan pull off a fiery mustard color dress with super stacked black stilettos. She is looking hot with this pleated dress. And in our list Zoe Saldana tops the chart for the pleat trend with her perfect look in metallic Lanvin dress.
Photos via cosmopolitan.co.uk