Leslie Mann was recently spotted with Celine Luggage Tot bags. Celine Luggage Tote is always being first preferred accessories for most of the Celebrity.
Leslie Mann updates her outfits with Celine Luggage Tote.
Leslie Mann Handbags and Style
Nicole Richie was recently spotted with carrying her black and ivory version of the bag at Paris Fashion Week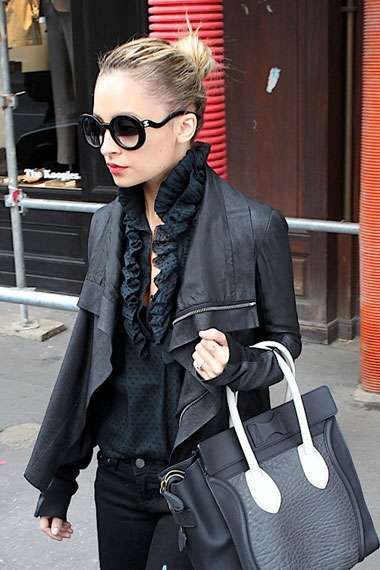 Nicole Richie with Celine Luggage Tote
Leighton Meester looks fabulous and so comfortable with her bicolor Celine Luggage Tote.
Image source: Bag That Style