Trendy and Easy to make Chignon Hairstyle
Chignon Hairstyle is a bun-like hairstyle usually worn on the nape of the neck. Chignons are classy, elegant. Chignon Hairstyle is quick and very easy to make. Chignons are generally achieved by pinning the hair into a knot at the nape of the neck or at the back of the head, but there are many different variations of the style.
It can be created in the back, in a side bun, or even on the top of your head, depending on how edgy you want to go with it. It goes very nicely with and without bangs, with side parting or middle ones; this hairstyle simply matches any style and any hair type. The chignon can be messy or extra sleek. They are frequently worn for special occasions, like weddings and formal dances, but the basic chignon is also worn for everyday casual wear.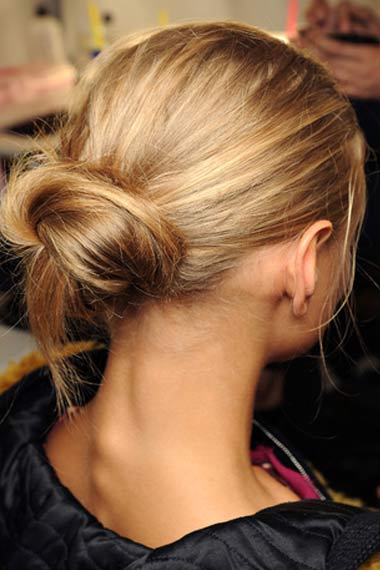 It is necessary to have medium to long hair in order to create a chignon hairstyle, short hair will not work. To create this style, wash, condition, and dry the hair completely. If hair is curly or wavy, it may need to be straightened. Some people choose to part their hair to the side when creating a chignon, while others smooth hair straight back. Either style can look nice, though a side part is slightly more common; it is simply a matter of personal preference.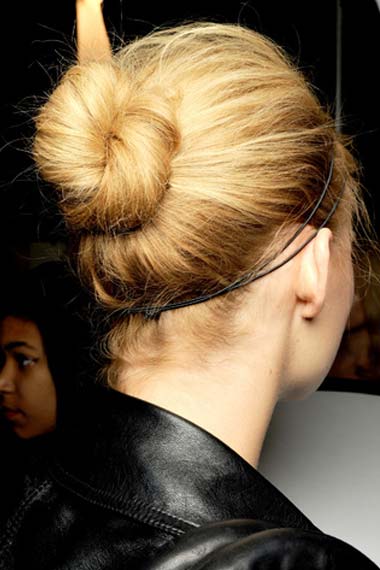 Hair accessories may be added to a chignon, such as decorative pins or flowers, which can be a great choice for a wedding party to look put-together.
Photos via vogue.fr