Top tips to Consider when Choosing your Nail shape
Other than your face, your hands can say a lot about you. Your hands make a first impression about how well you groom and take care of yourself, that essentially includes your nails too. In fact, no style and outfit is ever complete without beautifully shaped and well manicured nails.
Six knock out Nail Shapes to try
There really aren't any rules as to which nail shape will best fit who's finger. There is no one style that suits only certain people. In fact, on the contrary, anybody can wear any nail shape. That's because, when it comes to your nails and their shapes, your comfort, convenience and style preference come first.
Nail your outfits with a knock out nail shape and color. Below are six nail shapes you can choose from:
1. Short Rounded Nails
Still perhaps the most durable among all six nail shapes in this list. If you type away for a living, this nail shape should work up a nice and convenient nail style for you. Even if you use your hands a lot, you can be sure your lacquers will stay on with this nail shape. After all, this is the ultimate working girl's treat.
2. Ballerina Nails: Sexier and curvier than square nails, this nail shape is so feminine and yet remains super convenient. Give your nails a classy cut with this nail shape. Color them in nude lacquer to completely knock out this look.
3. Square Nails
The next most convenient nail shape are square nails. You do have to grow your nails a little to get them squared up. This nail shape almost makes your lacquers as durable as when they are short and rounded, except it is usually the sharp corners that chip first.
4. Almond Stiletto Nails: Sharp but remains wearable, this nail shape is best worn with just enough length to make short nails appear a little bit longer. You can think of this shape as the tamer version of sharply pointed stiletto nails. These are perfect to go with any nude, red or dark colors.
Read Also – 15 Hilarious Nail Art Fails You Should Know Before Doing It Yourself
5. Oval Nails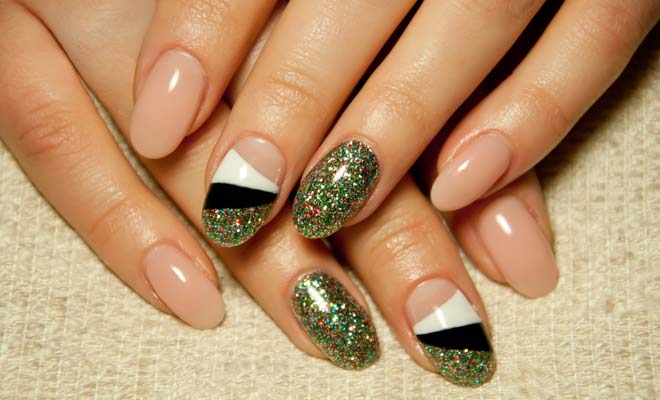 If you want durable nails like short rounded nails, and still get added canvas to work up some nail art, this nail shape should work well to deliver on your purpose. It does not have sharp edges that can chip and yet still give your nails just the right length to make your fingers look slimmer and sexier.
6. Sharply Pointed Stiletto Nails: Sexy and daring is what this trendy nail shape is all about. You have to have a lot of patience when wearing your nails in this shape – the longer you want it, the more patient you should be – because moving around fast and hassle free with these nails on can be less manageable compared to the other nail shapes in this list.
You May Also Like – 7 Healthy Nail Habits Every Girl Should Try For A Stronger Mani
Conclusion
Give your nails more love and attention. After all, without them, it will be impossible to go about your daily grind, whether at home, at work or in school. Dress up your nails and impress where ever you go.
Like this post? There's more. Get tons of beauty tips, tutorials, and news on the thebeautyinsiders Facebook & Twitter page. Like us on Facebook – we'll see you there!