7 DIY Christmas Gift Ideas that will Wow Your Loved Ones on A Budget
Too many people complain year after year that the Holidays is the most expensive season of all time. Really? However, if you're used to buying off from stores and cashing in, these 7 DIY ideas will sound alien to you but, it's guaranteed you won't want to unlearn these once you're into it.
7 DIY Christmas Gifts Ideas
Save and surprise – Is it possible? Learn and see for yourself. Here are top 7 DIY gift-giving ideas worth trying:
1. Chokers
Still, can't make up your mind about what to give your girlfriends this Christmas? Buy textile, ribbons or lace by the meter. Before you do, have your design in mind. Get yourself plenty of pairs of those automatic buttons. Want to incorporate some accents? Take a walk down the buttons, rocks and glitters aisles and you'll find what you're looking for. Put these together using your neck size as a basis. It's so easy it'll probably take you just 15 minutes or under to complete one piece.
2. Gadget Cloth Bag
For smartphones or tablets, you can easily sew up a cloth case. Get textile by the meter and several buttons. Sew up each into a case and use the button to keep the gadget in.
3. Framed Photos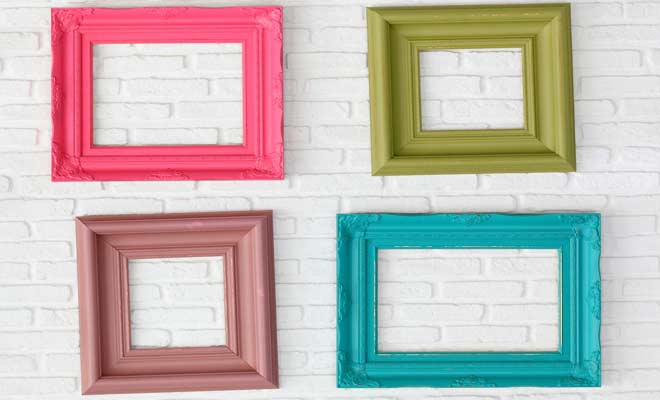 Got an eye for beautiful photos? Take a portrait of your family. Get several shots blown up and have it framed. Or, get hold of the magnetic tape and attach it to a cardboard printout of the photo. Make several copies and give it away. Fun, easy and very personal.
You May Also Like to Read: 9 DIY Christmas Gift Ideas For your Loved Ones
4. Apron
Whether it's your man or your mom or a girlfriend who loves being the kitchen, this will be a great gift. Get yourself a sackcloth and cut it into an apron. Design with quotes or accents.
5. Bottled Dried Fruits and Herbs
If you have a dehydrator at home, this is going to be a no sweat DIY gifting idea. All you need are several pieces of beautiful, transparent bottles, bowls of fresh herbs and fruits of your choice. Dehydrate at the same time. Once dry, slip into the bottles and seal with beautiful ribbons and accents.
6. Jam
If you've never done this before, there's no point to be afraid you might fail. Make a choice whether it's pineapple, orange or berries you're making. Simply blend. Add in some herbs if preferred. Mix with honey. Seal in a beautiful bottle.
7. Cork Coaster
Get a cork board. Cut it up into circles. Design your own way using pens, shells, rocks and what not for a personalized style.
Read Also: Top 10 Christmas Gift Ideas for Women
Conclusion
It's high time you learned several frugal ways and means to keep money in the bank whenever Christmas comes around. After all, the best gifts are the ones made by your own hands.
Like this post? There's more. Get tons of beauty tips, tutorials, and news on the thebeautyinsiders Facebook & Twitter page. Like us on Facebook – we'll see you there!