Clear Essence: Does Clear Essence Work?
By
Clear Essence
Clear Essence is a brand of topical cream designed to deal with acne scars, skin discoloration, and hyper pigmentation.
Advertising Disclosure

?
Clear Essence Overview
Clear Essence is a brand of topical cream designed to deal with acne scars, skin discoloration, and hyper pigmentation. With a formula that's suitable for both dry and normal skin, Clear Essence aims to clear the skin of blemishes caused by acne, aging, pregnancy, or using medication and with its UVA and UVB sunscreen content, it hopes to protect the skin from sun damage and environmental toxins.
The company behind Clear Essence has a variety of skin care products that cater to men, women, and babies alike. The official product website features a couple of positive reviews from satisfied customers.
Ingredients Contained In This Product
Hydroquinone, Oxybenzone, Water, Octinoxate, Petrolatum, Stearic Acid, Hexadecanol, Ammonium Lauryl Sulfate, PEG-100 Stearate, Isopropyl Myristate, Glyceryl Stearate, Propylene Glycol, C12-15 Alkyl Benzoate, Sodium Metabisulfite, Dimethicone, Diazolidinyl Urea, Disodium EDTA, Fragrance, Methylparaben, Propylparaben, and Ascorbic Acid
Clear Essence – Product Description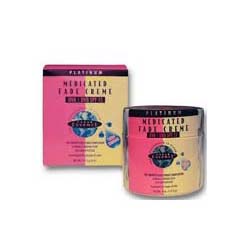 Clear Essence is formulated to deal with all sorts of skin problems, from age spots and dark spots to freckles and acne scars. It is a medicated topical cream that can be applied on the face, hands, knees, and elbows. It contains a number of ingredients, more notably Vitamin C and Hydroquinone, a known skin bleaching agent that can lighten dark marks and uneven skin tone. The formulation also contains sunscreen, making Clear Essence a suitable accompaniment to makeup when planning to go outdoors during the day.
Use Clear Essence twice a day for a 4-6 week period focusing on discolored areas of the skin, once in the morning and once in the evening. Once target results are achieved, continue to dab a thin layer of Clear Essence fade cream onto problem areas or after long exposure to sun. A 40z jar of Clear Essence is available on the official website for $7.50.
Clear Essence Advantages
Manufacturer develops a variety of products that cater to men, women, and babies
Product treats skin ailments like discoloration and pigmentation
Product contains Vitamin C, a rich source of antioxidants
Ingredients are identified and explained on the website
Price is affordable
A 1-month money-back guarantee is offered
A couple of positive reviews are featured on the website
Clear Essence Drawbacks
Product contains Hydroquinone, a bleaching agent that may be too harsh for sensitive skin
Scientific evidence supporting product's claims are not published on the website
Other products are recommended to be used alongside the product
Clear Essence – The Bottom Line
The most important thing to note about Clear Essence is the inclusion of Hydroquinone in the formulation, a bleaching agent that may be effective in lightening dark spots and other similar skin blemishes but can also be too harsh for users with sensitive skin. The cheap price distracts from the fact that no scientific proof was provided by the manufacturer on the website to support Clear Essence's product claims. For those who are willing to try anything once, the 1-month money-back guarantee that extends until after the merchandise has been opened may be encouraging enough.
Skin Brighteners aid in reducing post-inflammatory hyperpigmentation revealing even skin tone. Skin brighteners also can help revitalize tired and dull skin resulting in a youthful, healthy glow.
Below you'll find some of the most effective skin brightening products on the market today, in our opinion.
Our Top Skin Lightening Choices