5 Cocktail Outfit Ideas to Render you the Most Stylish at Any Occasion
The world of fashion is ever changing and it is getting increasingly difficult to keep up with the latest trend. Most people are left in a frenzy when they are invited for a cocktail party stamped cocktail attire. This need not be the case as the drill is quite simple. At least after you go through the following ideas it will. To start with, what is a cocktail attire? This is an outfit that is between business and casual wear. The following ideas should help you to stand out and look your best in any cocktail attire combination.
Basic Rules
Let's start with the fundamental guidelines when choosing a cocktail attire. You can never go wrong on this as the dress code is always stated on the invitation to the event. If you stick the laid rules in the invite, you are guaranteed to blend in seamlessly. You may add a slight personal touch to show your creativity but this should not be overdone. You will be remembered if your attire was perfect but avoid being remembered for being awfully off. Abiding by the code is also a sign of gratitude to the host so be kind enough.
In case you are in doubt about any detail, you can always ask your hosts. They will be glad to know you are putting in effort to make the party perfect. The bottom line is that overdressing is always better than underdressing but avoid going overboard.
The Actual Cocktail Attire
It is lucky that women have a wide array of option to choose from when it comes to cocktail attires. This can however be confusing for some ladies. The following options will keep you in the safe zone. Remember that the key is to match as much as possible with the dress code stated in the invitation.
1. Mini-Dress
You can never go wrong when you turn up in a mini dress for a cocktail party. This can be paired with a matching shoe such as a pump. In addition, a cute blazer plus a clutch will leave you turning heads in the party for all the right reasons.
2. Knee length Dress
In case you are not the type to wear a minidress, a longer dress that is well fitted is your best bet. This will leave you looking elegant and chic. Accessories to go with this dress should be minimalistic and the same applies to the heels that you go for. A great ideas is to throw in just a strand of pearls.
Read Also – The Sexiest Makeup Looks of All Time
3. Midi Dress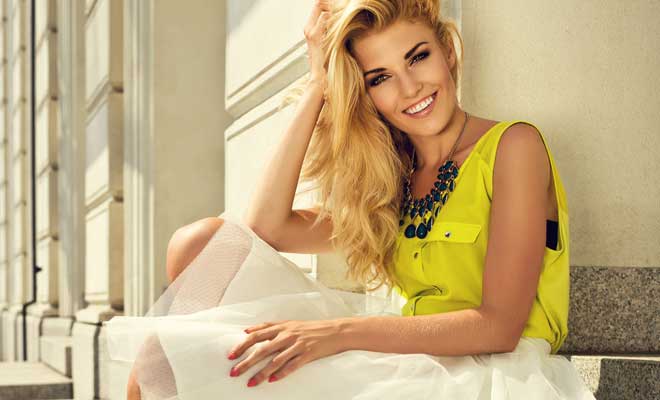 These are also called tea length dresses. They are gradually gaining acceptance as a cocktail outfit of choice. The dress goes well when combined with dressier accessories which add to the spark of the attire. If the event is to be held in the evening, this is your best option.
4. Suits
These are not to go to options when we talk about a cocktail attire but is still an open option. You can match this with a silk blouse or a satin camisole. Complement this with a pair of appropriate heels and simple accessory.
5. Shoes and Accessories
The importance of a nice shoes and accessories cannot be overstated as they play a key role in complementing the rest of the attire. Therefore, unless you intend the shoe to the highlight of the look, keep the flashiness and height at minimum. This should not be an excuse to go for flip flops
Keep the accessories simplistic and minimal. Just a single jewelry that is well thought out can work great wonders. The default here is to have a stunning ring, gorgeous watch and a beautiful pair of earrings.
You May Also Like – 5 Must have Dresses for Your Wardrobe
Conclusion
Cocktail parties will never be the same for you. You can now rest easy and let style and elegance ooze out of you effortlessly. Remember that the golden rule is to go with the provided dress code with a pinch of creativity. Can't wait for the next party to try out these tips? I understand!
Like this post? There's more. Get tons of beauty tips, tutorials, and news on the thebeautyinsiders Facebook & Twitter page. Like us on Facebook – we'll see you there!