DIY: Easy Homemade Face Mask Recipes for Lovely Skin
Taking care of your skin is essential to have a healthy and young looking skin. Both men and women would spend just to be able to look good. And since your face affects your confidence as well as your entire appearance, it is just but natural for you to find ways as to how you can look good. You really do not have to spend a lot just to pamper for your skin. For instance, you can create your own home face masks. Even at home, you can find natural and proven to be really effective ingredients to create your own home face masks without having to spend any dime.
Why Use Face Masks
Using face masks has a lot of benefits for the skin. It would depend on the ingredients that you will use. Since you will be directly applying the ingredients on your face, you can also get the benefits of that particular ingredient. There are different home face masks that you can create. Depending on your skin type, you will not have a hard time finding the best ingredients at home. This article lists down the top 8 do-it-yourself home face masks.
Is it For All Skin Types?
Not all of the home face masks can be used for all skin types. For instance, there are some people who have dry skin while there are others who are oily skin. Some people might have really sensitive and acne prone skin. In this case, they have to use a different set of ingredients for effective results.
1. Honey and Banana Face Mask
One of the best homemade face masks is the honey and banana face mask. By using a honey and mashed banana, you can make your skin look soft and radiant. Honey is a perfect moisturizer while banana is proven for rejuvenating the skin.
2. Oatmeal and Honey
If you happen to have a sensitive and acne prone skin, this is the perfect home mask for you. Oatmeal is a great exfoliator. When you combine it with honey, you get to have an effective face mask that will remove dead skin cells as well as reduce the appearance of acne scars. This face mask also works for those who have oily skin.
3. Yogurt and Green Clay Mask
A lot of people are having troubles with their pores and excessively oily skin. To control the shine on your face and to minimize pores, you can actually combine yogurt and green clay. This mask is proven to be highly effective in reducing the size of your pores and at the same time it can also be a good anti-aging face mask.
4. Cinnamon, Honey and Nutmeg Mask
Both men and women suffer from acne. So, if you have oily skin and if you have an acne prone skin, you can use this face mask. Just add cinnamon, honey and nutmeg altogether and you get to have a powerful face mask that can help you fight acne. These ingredients are known for its strong anti-inflammatory properties that you can use to get rid of acne.
5. Pineapple and Papaya Face Mask
When you open your fridge, there are several ingredients in there that you can use. For instance, you can combine both pineapple and papaya. Use them together and you can have a refreshing face mask. This mask can rejuvenate your skin and make you feel refreshed. But apart from that, it can also brighten up your skin as these two have skin brightening properties. If you have dark spots and scars, this is the perfect combination for you.
6. Avocado Face Mask
Avocado is widely popular as it can give your skin a whole lot of benefits. Even as you eat it, there are several vitamins that you can get that will nourish your skin. And if you want to create your own home mask, avocado can also be a great ingredient. You can just mash it and then directly apply it on your face. You will notice that it feels refreshing on the skin. Yet, it is also to be proven effective to moisturize the skin. If you have dry skin, this is the best natural face mask that will work well for you. It is rich in fatty acids and vitamin E. It will moisturize and hydrate your skin for a younger and more glowing skin.
7. Egg White Mask
If you have eggs at home, you can try the egg white mask. In doing this mask, make sure that you only use the white part. Just set aside the yellow part. Apply it on your face. Egg white can do a lot of wonders. Firstly, it is proven to be effective in removing blackheads around the nose. It can also repair damaged tissues. Whether you have dry, oily and sensitive skin, the egg white mask will work well for you. On top of that, you also do not have to spend anything just to achieve that natural glow.
8. Honey and Lemon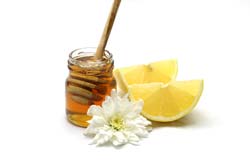 For troubled skin, there is another great facial mask that would not cost you any. Just use hone and lemon then apply it all over your face. This combination is the top favorites of many women especially those who want to moisturize their skin and to achieve that bright looking skin. Honey and lemon can help you reduce the appearance of acne scars and spots. Plus, it can also ensure that your skin is well-hydrated.
In making the best face masks, you never have to spend a lot. In fact, even at home you can just search for these ingredients and create your own. For sure, you will get amazing benefits and you will definitely be surprised as to how it will turn out. Try out these amazing do-it-yourself home face masks and your skin will never look the same again. Whether you have oily or dry skin, you can choose which ingredients would perfectly suit your skin type.