Do's and Don'ts of Facial Masks and Peels
What should be taken care of while using Facial masks and peels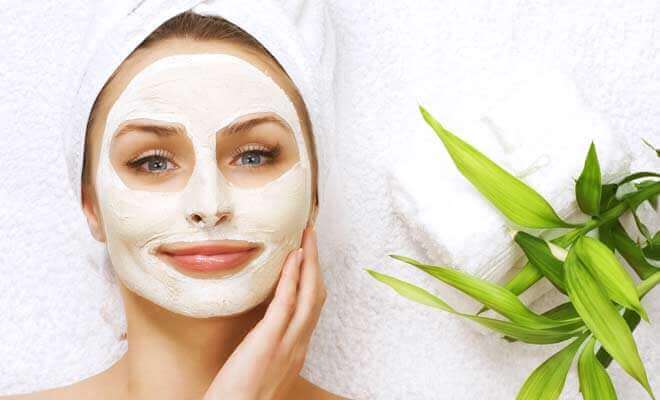 Facial masks can help you rejuvenate your skin and maintain a healthy-looking appearance. As with other skin care routines, there are certain things you need to take into consideration when it comes to face masks. In this article, you will be able to discover do's and don'ts of DIY facial masks and peels. Read the advice included in here, learning what are the things that you should and the ones you should avoid doing.
Do's of Facial Masks
1. Mix Vinegar With Essential Oils
Vinegar can often be used as an ingredient of face masks, as it has anti-fungal and antibacterial properties. It is also added to facial masks because of its astringent properties. However, as you will discover, its smell is not as pleasant. For this reason, it is recommended that you mix it with essential oils. In this way, you will mask its unpleasant smell and, at the same time, enjoy its benefits.
2. Add Olive Oil to Your Homemade Scrub
The main purpose of a homemade scrub is to eliminate dead cells accumulated at the level of the skin. Many scrubs have either salt or sugar as their basic ingredient, due to the exfoliating properties these have. However, after you apply such a scrub to the face, you also have to use a heavy moisturizer. If you add olive oil to your homemade scrub, you will no longer have to worry about such problems.
3. Use Baking Soda to Brighten Your Skin
Prolonged exposure to the sun, smoking and genetics are three of the main factors responsible for the discoloration of the skin. Many facial masks promise to brighten your skin but not all of them deliver. If you have decided to prepare your own facial mask, be sure to add baking soda. This natural remedy can exfoliate and brighten your skin, having antiseptic properties at the same time.
Read Also: Facial Masks To Brighten Dull Skin
4. Use White Tea For an Enriching Facial Peel
We often hear about green tea being praised for its high antioxidant content. Well, I am going to let you in a little secret. White tea has an even higher content of antioxidants, being more beneficial for the skin than you even begin to imagine. So, the next time you want to prepare a facial mask, be sure to use white tea as one of the main ingredients.
5. Facial Mask With Kiwi or Papaya
Sure, there are many ingredients that you can use for the making of a facial mask. So, why kiwi or papaya in particular? Well, both of these two fruits are suitable for a facial mask, as they have exfoliating properties but they do not dry the skin excessively. Moreover, they nourish the skin, with a guaranteed rejuvenated aspect.
Don'ts of Facial Mask
1. Expose Yourself To The Sun After A Facial Mask With Citrus Fruits/Juice
Many facial masks can be made to include either citrus fruits or fresh juice, as these have astringent properties and they also deliver a high content of vitamin C to the skin. However, if you have applied such a facial mask, it is recommended to avoid immediate sun exposure. Due to the citrus, your skin is more sensitive and blisters may occur.
2. Use Blueberries For a Facial Mask
Despite the fact that blueberries have a high content of antioxidants, studies have revealed that they actually offer very few benefits at the level of the face. There are many other alternatives that you can consider. Moreover, you will definitely not enjoy the stained aspect caused by the blueberries.
3. Replace Olive Oil With Vegetable Oil
No matter where you might have heard that vegetable oil is good for the skin on the face, it is important to understand that it is not true. While olive oil hydrates the skin, vegetable oil actually leads to clogged pores and favors acne breakouts. So, the next time you are tempted to prepare such a facial mask, think again.
4. Use Spices on Sensitive Skin
If you know yourself to have a sensitive skin tone, the one thing you want to avoid is facial masks that have spices in their components. For example, cinnamon is often included as an ingredient of facial masks, being praised for its exfoliating properties. But, when such a facial mask is applied on sensitive skin, it can have an irritating effect.
5. Prefer Milk Instead of Yogurt
While milk might have hydrating properties for the skin, it spoils quickly and it can have the counter effect. If you do want a product that contains lactic acid, which is known for its exfoliating properties, choose yogurt. You will definitely be pleased with the final result, especially since yogurt can hydrate your skin.
You May also Like: DIY: Easy Homemade Face Mask Recipes for Lovely Skin
These are several of do's and don't s when it comes to facial masks and peels. As long as you follow the advice included in this article, you can prepare facial masks that actually provide the desired results.