Dremu Oil: Does Dremu Oil Work?
By
Advertising Disclosure

?
Dremu Oil Overview
Dremu Oil was created by and is distributed by Dremu. Dremu hosts a variety of products containing triple refined emu oil including its Cashmere lotion, Deception anti-wrinkle cream and Airbrush refining eye cream. Though the emu bird and the idea of using emu oil for skincare comes from Australia, the emu oil used in Dremu products comes from farm-raised American emus.
Dremu Oil – Product Description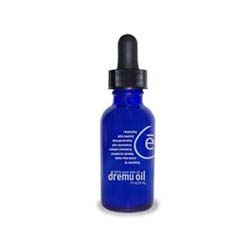 Dremu Oil claims to reduce wrinkles, calm redness, plump up fine lines, hasten healing, soothe roughness, and rehydrate dry, chapped skin. The makers also call Dremu Oil "the world's most effective moisturizer". Dremu oil accomplishes its goals by penetrating the skin where it can then provide essential fatty acids and regenerate collagen for wrinkle reduction. It also is said to have anti-inflammatory and pain-relieving properties. With two to four drops of Dermu Oil, users can cover their face. Dremu Oil can be used on any part of the body, though. No specific instructions are given by the makers as to when to apply it. A roll-on version applicator version of the same product, called Bingo, is offered for users who wish to apply Dremu Oil on the go or prefer a roll-on as opposed to a dropper. Dremu Oil makers recommend using the product two-three times daily for four-six weeks for skin plumping and wrinkle reduction results and say that it may take up to nine months to fully erase the wrinkles. The only ingredient in Dremu Oil is pure, triple-refined emu oil. Because there are no preservatives added, the expected shelf-life is about two years.
Dremu Oil Advantage
Can be used on any part of the body—even hair
Has multiple uses
Only one product makes it easy to fit into your skin care routine
You can buy directly online
Clear, easy return policy
Shipping worldwide or in US via phone or web site
Dremu Oil – Drawbacks
We didn't find information on the scientific studies or clinical trials for the efficacy of this product on the website to back up the statements.
Some users may not want to wait nine months for wrinkles to disappear.
Dremu Oil – The Bottomline
What we like most about this product is that it does not seem like a "product" at all, though it is marketed the same way any other skincare product is (testimonials, mention of research, special offers, etc.). Dremu Oil is nothing but triple refined Demu oil, and the makers clearly state what the bird is and where the oil comes from. If you are someone who believes in potential of a single ingredient found in nature, Dermu is worth a try. If it doesn't work for your wrinkles, you can give it a try for your age spots, eczema, diaper rash, acne, scars or any other skin problems you may have. If, on the other hand, you feel more confident knowing a skincare product has a complex, scientific formula or you feel like oil from an ostrich relative sounds like a hoax, Dremu might not fit the bill. Either way, the return policy sounds easy enough to utilize if need be.
As we age the composition, texture and appearance of our skin changes. Signs of skin aging include wrinkles, fine lines, loss of moisture, uneven tone, and dull, tired-looking skin. There are countless anti-wrinkle creams on the market promising to make skin look and feel younger. Many anti-wrinkle creams promise everything short of a facelift or to provide the much sought after "fountain of youth". In reality most are just moisturizers marketed as anti-aging products.
Below you'll find some of the most effective wrinkle serum/cream formulations on the market today, in our opinion.
Our Top Wrinkle Creams
Dermatologist Recommendations for Maintaining Younger, Healthier, Vibrant Looking Skin:
Be certain to consistently apply the product(s) you choose in accordance with its directions for use;
Pay special attention to your neck and hands while applying the product(s) you choose, as these areas reflect your age;
Always use sunscreen with a Sun Protection Factor (SPF) of at least 15;
Drink at least eight glasses of water a day to stay well hydrated;
Avoid excessive intake of caffeinated and alcoholic beverages, as they may contribute to dehydration and exacerbate the appearance of fine lines and wrinkles; and
Be sure to get adequate rest every day.
**This is a subjective assessment based on the strength of the available information and our estimation of efficacy.
*Results may vary. The information contained in this website is provided for general informational purposes only. No medical claims are implied in this content, and the information herein is not intended be used for self diagnosis or self trealment of any condition.
Disclosure of Material Connection: Some of the links in the post above are "associate sales links." This means if you click on the link and purchase an item, we will receive a commission Regardless, we only recommend products or services which we use personally and/or believe will add value to our readers. We are disclosing this in accordance with the Federal Trade Commission's 16 CFR, Part 255: "Guides Concerning the Use of Endorsements and Testimonials."