Are You Facing Dry Skin Issues on Feet? Here's what You Need To Do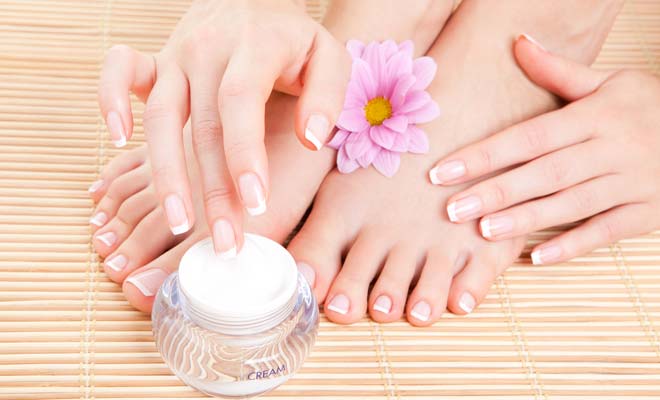 Your dry skin could be caused by extreme weather changes, health condition, poor skincare or something else. Whichever the case may be, when your dry skin woes are causing you desperation, there's really no need to suffer constantly from the pain and shame that comes with it.
Quick fixes for dry skin you probably never tried until now
Of course you want solutions! After all, who wants to have to live with dry skin? Here's how you can deal with it:
1. Avoid Baths that Are Too Cold or Too Hot
Keep the temp lukewarm whether you're in the shower or soaking in the tub. These conditions strip off your skin's natural moisture and possibly even damage the skin's protective barrier, causing skin to crack which, in turn, allows more moisture to escape from the skin. Moreover, if you suffer from chronically dry, itchy and swollen skin, you should avoid soaking in the tub or swimming in chlorinated water altogether.
2. Use Only Soap-Free Cleansers
Many dry skin issues are brought about by skin damaging synthetic ingredients infused in commercial bath products. Simply by going for milder, fragrance-free and soap-free alternatives, you're giving your dry skin an opportunity to recover from its drier than normal conditions.
Related: How to Make your Own Natural Moisturizer this Winter?
3. Consider Scrubbing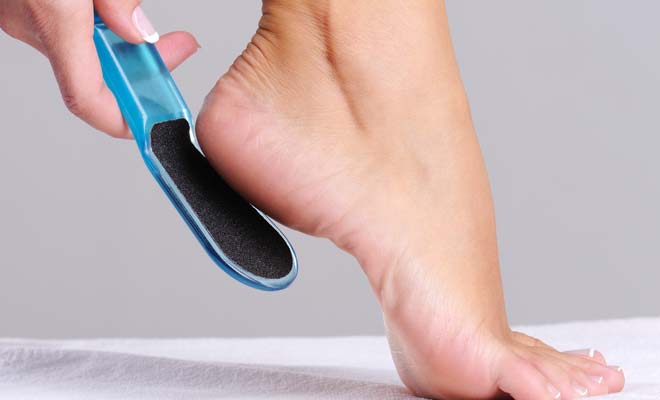 his second tip is most especially recommended for treating dry skin on feet. Brush your soles. By getting the dirt and dry skin off your soles, you are also stimulating newer, softer skin to surface. Do this twice daily for several consecutive days and you will see a marked improvement in your skin's texture.
For dry skin elsewhere on your body, a gentle scrub will be ideal except when you have inherent skin conditions that make your skin dry. In such cases, there's usually something wrong with your protective barrier and that's what you want to stay intact.
4. Deep Moisturize
That means giving your skin deeper, thicker moisture than your ordinary moisturizer or body lotion. Layer with coconut oil or other deep moisturizing essential oils. For treating dry skin on feet, petroleum jelly is a great, inexpensive drugstore fix.
5. Get A Humidifier
Minimize surface water loss by keeping the air around you filled with water vapor. A humidifier will help you keep the surrounding air from drying and sucking up the moisture out of your skin. Try to stay indoors as much as you can so that you can control the temp.
Related: 7 Signs to Ensure Your Skin Needs a Heavier Moisturizer
6. Wear Protective Clothing
Don't leave your skin at the mercy of the unforgivable weather or the icy waters of winter. Put on your gloves to protect your hands when you need to wash your clothes or, your booths when your feet are regularly wet with water.
Conclusion
If you spot, feel or experience dry skin, take action immediately. Follow these six steps to renew your skin and start seeing it soft, smooth and supple once again. It's the only way it was ever meant to be.
Like this post? There's more. Get tons of beauty tips, tutorials, and news on the thebeautyinsiders Facebook & Twitter page. Like us on Facebook – we'll see you there!