Easy To Make and Attractive Looking Fishtail Braid
Braids always look very chic on a girl. Many ladies around the world like to carry a normal braid. But the ones who carry fishtail braid look very exclusive. In the party season it is the quickest form of hair styling. Preparing a fishtail braid does not consume much time. Many fashion shows portray this type of dress as it looks very neat and is quick to make. With the help of just one elastic band, you can make your hair look ultra sexy. It's an effortless way of putting your hair together.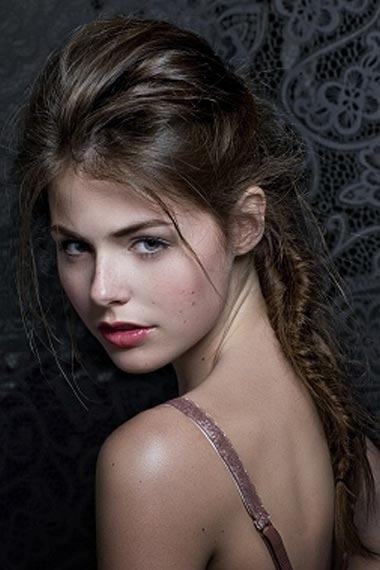 Braided hairstyles have constantly changed over the time. If you look carefully, you will come across many types of braids like ponytail braid, headband braid, fishtail braid etc. No matter how dull your outfit is, fishtail braid can always lift up the style quotient of your outfit. You can wear this plait in any style, depending on your comfort level.
Whether your hair are wet or dry, messy or neat, fishtail plait will always make you look good. Even with fringes and flicks you can create this style. Most women like to create messy fishtail braid. Hairstyle trends always change, but only a few hairstyles remain forever. And fishtail braid is one of them. Below are mentioned a few steps to make fishtail braid.
Divide your hair into two different and equal parts. Unlike normal braids, in fishtail you divide your hair into two parts and not three. With your right hand draw a thick strand of hair from the outside of the first section over itself, and add it to the second section. Repeat the same step for the other section too. Now with the help of your left hand, pull a skinny strand of hair out from the outside of the second section, and add it to the first section. Continue doing both the steps until the end. When you reach the end, leave some hair and tie them with an elastic band or any other stylish band of your choice. Finally your cute fishtail braid is ready.
You can add accessories to the braid. Accessories like hair clips, fancy rubber bands, little jewels, etc. can be added to the braid to make it look glamorous. The thing about fishtail braid is that you should carry it on your shoulder instead of the back. By carrying it on the shoulder you will be able to show off your pretty plait. Even multicolored ribbons can be an alternative to elastic band.
Orlando Pita for Doo-Ri invented another simple way to make this braid. This requires you to straighten your hair first. Begin with braiding one side of your head. You can pull other strands of hair together while you are braiding this one. To give a messy look, don't pull too hard. Until the plait reaches the middle of the back of your head, keep braiding. Repeat the same on the other part of the head. Now join them both with the help of a band.