Effect of Unhealthy food on your Skin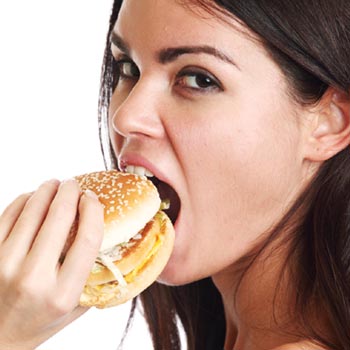 Are you aware of the food that you consume every day? Some foods that are consumed in excess can have a negative impact on the skin, such as acne and wrinkles. Listed are some of the unhealthy foods that affect your skin:
Refined Carbohydrates
Refined carbohydrates refer to sweets and other processed foods that lack nutrients like B vitamins iron and fiber. Sugar and white flour are the main components of these foods, which help in the production of androgen. Androgens are male hormones that stimulate the production of sebum. A large amount of sebum can block pores resulting to acne.
Sugar
Excessive consumption of sugar starts the process of glycosylation. Glycosylation aids the blood sugar to attach in proteins resulting to system malfunction. Collagen represents around 40% of the proteins of the body and once affected by glycosylation, it will show negative impact on the skin.
Salty Foods
Too much salt in the body draws moist out from your skin cells which lead to swollen tissues and elasticity failure.
Fats
Extra sugar and refined carbohydrates are transformed into fats inside the body. However, some fats are not good for your health especially, those that come from sugar. Basically, oxygen is essential because it facilitates collagen and elastin production. Fats lessen the amount of oxygen supply on the skin cells.
Dairy products
Studies and researches have shown that dairy products, especially milk cause skin breakouts. Milk contains androgen, which are transformed into DHT (dihydrotestosterone) hormone, a helpful means of increasing the production of sebum. Some growth hormones found in milk are also contributors to skin damage.
Sodas and Caffeine
Sodas contain plenty of sugar, caffeine and artificial sweeteners. With the presence of these components, the skin has high chances to have cutaneous problems like acne and wrinkles. A preservative found in sodas— benzoate, is responsible for skin rashes. On the other hand, diet sodas use Aspartame, an artificial sweetener that may help increase cravings for junk foods. Also, caffeine will boost your stress level. Stress deprives the skin of blood and oxygen, which makes it dull and lifeless.
Alcohol
Alcohol must be taken in at moderation; however, superfluity of it may result into several defects. Alcohol is an agent for dehydration, just like sodium. It dilates blood vessels, resulting into an inflammation of the skin. Also, alcohol is the primary cause for broken capillaries, acne, and wrinkles.
In the end, you must observe a healthy and balanced meal. "Too much of something is not good", may sound a bit cliché but definitely true. A healthy lifestyle will save you from harmful elements as well as the breaking the bank when poor health strikes.
Skin Brighteners aid in reducing post-inflammatory hyperpigmentation revealing even skin tone. Skin brighteners also can help revitalize tired and dull skin resulting in a youthful, healthy glow.
Below you'll find some of the most effective skin brightening products on the market today, in our opinion.
Our Top Skin Lightening Choices