Most Effective Skin Care Tips For Winter!
Winter is one of the worst times for your skin. Aside from the usual rosy cheeks, this season also brings uncomfortable dryness to the skin not just of the face but also of the hands and feet which are usually exposed to the elements. However, there are several ways you can avoid skin problems from the cold weather. You just need to strictly follow these ways and you can banish dry skin, cracking, flaking and eczema which are usually experienced by most people during winter. Here are the effective winter skin care tips to give your winter skin care regimen a boost.
Moisturize More Often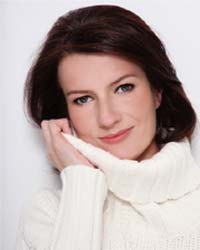 During winter, you need a different moisturizer for the best protection. It is best to find an oil-based moisturizer instead of the usual water-based since this will help create a protective layer on the skin. Most moisturizers labeled as night creams are oil-based. Just remember that not all oils are appropriate for the skin on the face and others might cause clogging of facial pores which result to skin problems like acne.
Examples of oils that don't clog the skin are almond oil, avocado oil and primrose oil. Moisturizing more often is among the most effective winter skin care tips that you should follow because the skin tends to become dry faster during very cold weather.
Use Sunscreen
Most people think that sunscreen is just for the summertime but this is a big misconception. Snow glare combines with winter sun can still be very damaging to the skin. Combined with the very low temperature, this may even be more damaging to the skin. Use a broad-spectrum sunscreen or whatever is appropriate in accordance to how long you will be staying outside.
Consult a Specialist
If you are having a difficult time finding the right products because you have delicate skin or you just want to find the best skin brightening products for your skin, it would be a wise investment to consult a dermatologist. Instead of wasting money trying different products, you'll be able to find the best products faster and probably even save some money.
Skin specialists can help you troubleshoot problems in your skin care regimen, analyze your skin type and give you advice on products that you should be using to have the best skin possible. This is one of the most effective winter skin care tips especially for people who have sensitive skin.
Hydrate
You have probably heard about the importance of hydration lots of times. Dehydration is one of the top reasons for having dry skin which results in premature signs of skin aging. This is why you always need to stay hydrated. This will not just prevent dry skin caused by dehydration but will also benefit your overall health.
Skin Brighteners aid in reducing post-inflammatory hyperpigmentation revealing even skin tone. Skin brighteners also can help revitalize tired and dull skin resulting in a youthful, healthy glow.
Below you'll find some of the most effective skin brightening products on the market today, in our opinion.
Our Top Skin Lightening Choices