Elegant Celeb Watches
They say 'Time and Tide waits for none'. Are you keeping in time with the latest trends around. Have a look below as to what wrist watches are sporting these days. On the left above newly-wed Kim Kardashian Humphries sporting a diamond big dial watch. On the right is Kirsten Stewart showing off a leather strap big dial watch.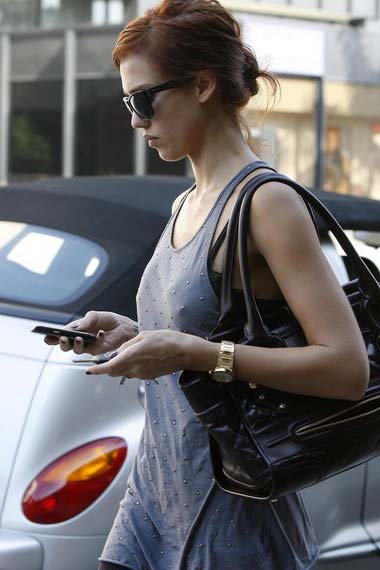 On left above is yummy Mommie Jessica Alba with a gold bracelet kind big dial watch. On the right is sensuous Eva Mendes showing off a white leather strap kind quartz watch. There's more to come.. Keep checking back for more updates on similar articles.
Photos via zimbio.com