Emma Watson: 5 Best Looks without Makeup that are Simply Wow
Want to see 5 best without makeup looks of emma watson?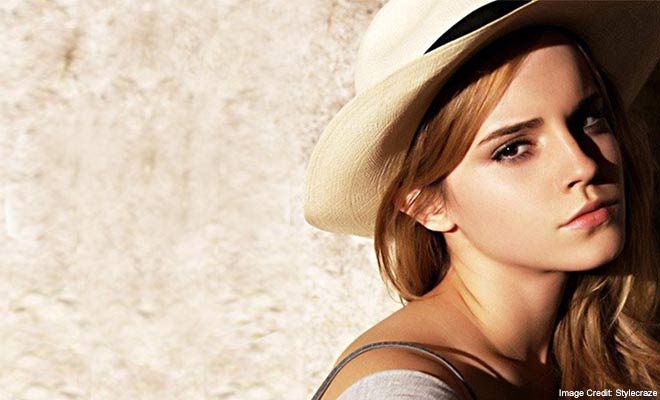 How many stars can wear absolutely no makeup and still feel comfortable to be examined by the paparazzi lens and the public eye? Some women, including celebrity makeup artist Charlotte Tilbury, have admitted never letting their husbands see their face blank, bare and naked. Kim Kardashian has admitted previously that she does not always take off every streak of makeup from her face before hitting the sheets.
Not for Hermione Granger. Best known for her role in the Harry Potter series, people and even paparazzi cameras are loving the 26-year old British actress Emma Watson without makeup.
Emma Watson Dares to be Bare
Without makeup, that is! Emma has always been commonly spotted going makeup free whether on shooting breaks, lunch dates, outdoor workouts and running errands. Why not? She has great complexion — she does not need products to cover up major flaws at all!
Below are 5 of the best-loved no makeup moments of Emma Watson:
1. The British actress has been spotted doing some rounds of shopping with nothing on her face but a sun-shiny smile and pearly white teeth. She rocked the no makeup day look with a plain shirt topped with a teal, knitted cardigan, with scarf in hand and a floral, cloth bag on her shoulder.s
2. Emma was seen late in June 2016 leaving the Chiltern Firehouse Restaurant in London after having dinner with a personal friend. She was wearing a white, collared eyelet dress with a tan colored buckled leather belt, paired with leather loafers.
3. Emma attended her classes at the Brown University and Worcester College in Oxford often not wearing any color on her face. One time she was snapped wearing just her denims, white trainers, a black trench coat, and a red and black plaid scarf. She graduated with a degree in English in May 2014.
4. Photographed at the JFK Airport four years ago, Emma was seen wearing tight denims topped with Grey sweaters and a black cardigan. Her matching infinity shawl in light Grey was also a knock out. With a pair of dark sunglasses on her head, Emma wore nothing more than the natural blush of walking around the airport.
You May Also Like – Tricks to Have a Long Lasting Makeup Effect
5. One of the best looks of Emma Watson without makeup will have to be the one where she was photographed in her running clothes while jogging outdoors. It makes it evident that Emma does not only have great face and skin, but also a well trimmed, slim bod. In the photo, she wore her training clothes with a toned down pink top and grey bottoms, with a grey sweatshirt hanging from her slender hips.
Conclusion
What Emma Watson has been showing to the world is more than just how great she looks even without makeup. More importantly, she is demonstrating how anybody can be beautiful, street smart and confident without relying too much on cosmetics to build up their self-esteem.
Like this post? There's more. Get tons of beauty tips, tutorials, and news on the thebeautyinsiders Facebook & Twitter page. Like us on Facebook – we'll see you there!