Emo Hairstyle: A Form of Expression
You have probably encountered a person with an emo hairstyle (also known as emo people) at least once in your life and if you haven't, you must've already seen photos of how emo people look like. They often wear black attire, black eyeliner and choppy hair with side-swept bangs. This is the popular look for people with an emo hairstyle. When you look at them, you'd think that they just want to get attention or are making a rebellious move but this is not their purpose. The emo look with the emo hairstyle is their form of expression.
The word emo means emotional and this genre is based on a mix of punk rock and melodic tunes with lyrics that are heavily emotional. In the past years, the emo genre has exploded and created mass followers all over the world. The emo hairstyle is a big part of the emo culture as this is how they make a fashion statement for their group. It's not actually bad, it is chic and stylish too but not everyone can carry it.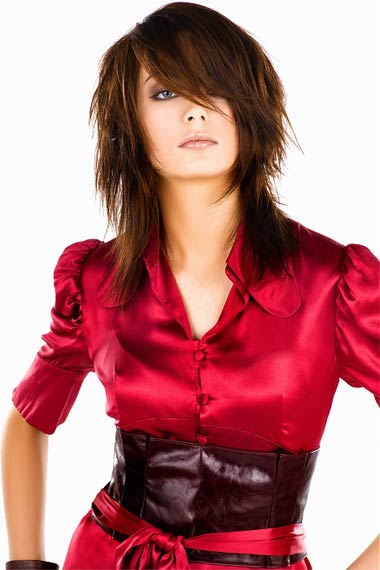 Emo hairstyles are characterized by long bangs, bold highlights, asymmetrical cuts and dark hair. Often, the base is black or dark brown. The black color represents their deep emotional attitude. Now if you are looking for a good emo hairstyle you can get a short bob but leave strands of long hair on the sides of your face. The hair on your nape should be a lot shorter and this style usually tends to be longer in front. The longer strands can be highlighted red, purple or any bright color. The bangs are very important because emo groups always want one side of the face covered. Make sure your bangs are side-swept.
When getting a haircut like this, the hairstylist should know what being edgy is all about. More likely, your hairstylist has caught on the Emo trend already so the hairstyle shouldn't be a problem.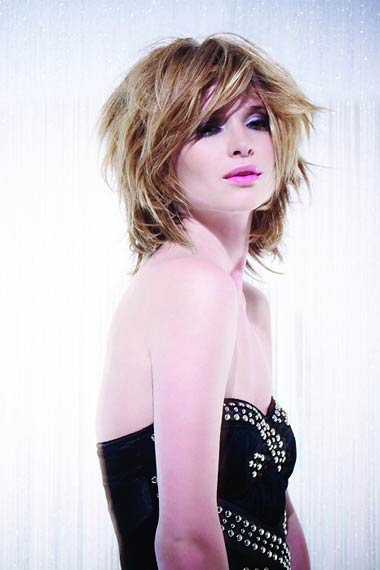 Photos via ukhairdressers.com