Energizing Hip and Thigh Gel Review
By
Advertising Disclosure

?
Energizing Hip and Thigh Gel – At A Glance
Energizing Hip and Thigh Gel is one of many botanically based skincare products from Liz Earle Active Skincare. Liz Earle, a 10-year old, British company, was founded by two woman; one a Beauty Editor, author and TV presenter turned specialist in botanical ingredients, natural health and well being, and the other a cosmetics manufacturing, packaging and marketing professional. Together the founders have launched a line of skincare products on QVC, opened several brick and mortar shops and established an online shopping website devoted to the integrity of the ingredients and customer care.
Energizing Hip and Thigh Gel is a targeted anti-cellulite treatment that draws its effectiveness from a long list of botanical extracts designed to stimulate and help smooth the skin of cellulite prone body areas. While a great deal of attention is given to the properties and intended purpose of many of the ingredients on the official website, other than feeling and smelling delicious, the gel is not reported to achieve any significant goals.
Energizing Hip and Thigh Gel – Facts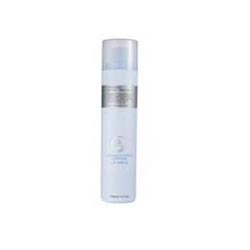 Focusing on the affordable, pampering qualities of their products, Liz Earle Naturally Active Skincare, makers of Energizing Hip and Thigh Gel, devotes an extensive amount of attention to the "naturally active," purity and restorative qualities of the ingredients they use. The rose water base is said to be extracted from the first distillation of organically grown damask rose. The energizing gel is touted as circulation-boosting botanical gel for hips and thighs that both hydrates and stimulates the skin. Several invigorating extracts and essential oils, combined in a base of pure rose water are used including Cajuput, Ginkgo, Ivy, Peppermint, Eucalyptus, Pine, Rosemary, petitgrain and Grapefruit. Several botanicals used in aromatherapy, such as Essential Oils of Geranium, Grapefruit, Patchouli and Sweet Orange are present for their fragrant, toning, balancing and detoxifying properties. The manufacturer recommends preceding the application of the Energizing Hip and Thigh Gel with their new Energizing Body Wash and following the application, with their Nourishing Botanical Body Cream. A long list of product ingredients and their properties are listed on the manufacturer's website, though it is difficult to determine if this is a complete list of ingredients.
Energizing Hip and Thigh Gel – Positive Features
Developed and manufactured by a company with a commitment to purity, quality of ingredients.
Contains active botanicals, including caffeine extract, which have been shown to have a positive effect on cellulite.
No outlandish claims are made about the product's capabilities.
Affordably priced at $39 for a 6.7 oz. pump and $29 for a 5 oz. tube and $8 for a 1 oz. sample size.
Testimonials available on manufacturer's website.
Extensive ingredient information is given.
Energizing Hip and Thigh Gel – Negative Features
The official website does not make any claims about what the product is supposed to do, other than stimulate the skin.
No free product sample is offered, though a 1 oz. sample size is available for under $10.
Energizing Hip and Thigh Gel – Conclusion
Energizing Hip and Thigh Gel is a delicious-blend of aromatic, refreshing and stimulating botanicals that appears to be backed by a committed development and manufacturing team. Although few claims are made about the products effectiveness against cellulite—or anything else for that matter—even if it doesn't reduce your cellulite, users are likely to feel so aroma-theraputically blissful that it just won't matter whether the cellulite is diminished or not.
Energizing Hip and Thigh Gel
Cellulite refers to fat deposits under the surface of the skin giving it a dimpled, irregular appearance. The vast majority of women have cellulite, some estimates are as high as 90 percent. Cellulite is routinely found in the thighs, hips, buttocks, and stomach. Unfortunately, maintaining an optimal body weight, eating healthy, staying active, and even regular exercise may not be enough to combat cellulite. 
Below you'll find some of the most effective cellulite cream formulations on the market today, in our opinion.
Our Top Cellulite Creams Product
**This is a subjective assessment based on the strength of the available information and our estimation of efficacy.
*Results may vary. The information contained in this website is provided for general informational purposes only. No medical claims are implied in this content, and the information herein is not intended be used for self diagnosis or self trealment of any condition.
Disclosure of Material Connection: Some of the links in the post above are "associate sales links." This means if you click on the link and purchase an item, we will receive a commission Regardless, we only recommend products or services which we use personally and/or believe will add value to our readers. We are disclosing this in accordance with the Federal Trade Commission's 16 CFR, Part 255: "Guides Concerning the Use of Endorsements and Testimonials."