Eye Makeup Secrets Of The Stars
Celebrity Eye Makeup Tips
Steal the eye makeup secrets of the most beautiful stars' makeup artists. Discover Misha Barton,Eva Longoria,Rihanna and Nicole Richie make up secrets.
Do you ever wonder why celebrities' makeup always looks flawless and perfect? Many women do not know of makeup tips, tricks and techniques from celebrity makeup artists.Be one of the few women who are in on the secret.
Prepare your eyes and prettify them with these eye makeup tips.
How To: Enhance Color of Your Eyes?
Apply and smudge eye shadow or liner in brown, black, dark gray or navy on your bottom and top lash lines.Put on faux lashes and you can also curl them and apply coat on top of coat of mascara.
How To: Use Eyebrow Powder in a Subtle Way
First, brush and even them out.Dip an angled brush in the powder of your chosen color and manage how much color will come out by checking first on a tissue or paper towel.Apply a small amount of the powder first, bit by bit, and then brush your eyebrows to spread out the powder and give you a soft effect.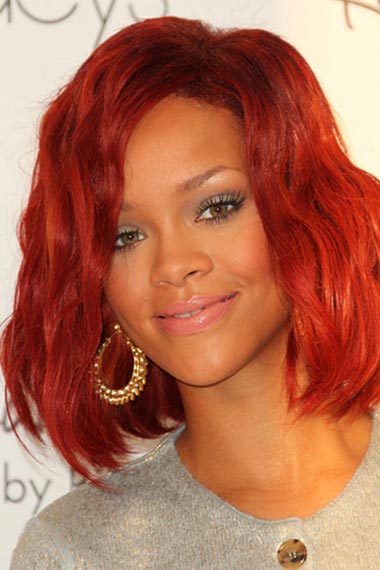 How To: Prevent Eye Shadow from Crease?
Using a powder eye shadow is preferable over cream shadow.If you want to use cream, blend in some powder shadow in the same color so it won't crease quickly.Use a matte concealer or foundation to prepare the eye lids. This prevents facial oil from smudging the shadow.
How To: Appear More Alert?
For an immediate wake-up look effect, splash or spray cold water on your face and pat with a soft face towel to dry.Use refreshing eye drops to counter red and dry eyes.Put on a hydrating and refreshing retinol eye mask to brighten up the upper cheekbone area and under the eyes.Complete the fresh-faced look with your usual tinted moisturizer or foundation.
Curl your eye lashes to complete the look.
How To: Curl Lashes?
Patience is required for perfectly curled lashes.Press the curler at the lashes' base, slowly, then crimp the lashes by increments, starting with the inner part, then moving out to the tips.You can also try using a spoon. Slide your lashes against the spoon's outer edge. Create the curl effect by twisting the spoon against your eyelashes in an upward motion.Do this several times until the curl is perfect.
How To: Put on Fake Lashes Like a Makeup Pro?
Start by choosing the perfect faux lashes for your eye shape.You might need to cut the length of the faux lashes to fit your natural lash line. If you want, you can also opt for individual lashes that can be placed only where needed.Buy human hair fake lashes over synthetic ones.Use tweezers to apply the glue on your lash base instead of your fingers to be more accurate.Put on the lashes from the outer corner and press on it against the lid as you move towards the inner eye corner.
How To: Prevent Raccoon Eye Makeup?
Apply loose powder, the translucent kind, underneath the eyes before you apply any eye makeup.After putting on your eye makeup, don't forget to remove the extra powder.
How To: Prevent Mascara from Clumping?
Your mascara wand should not carry too much mascara. Remove any excess with a tissue before putting mascara on.Use a clean wand or brush to comb eyelashes after applying the mascara.
How To: Make Eyes Look Deep-Set?
How To: Make Eyes Look Deep-Set.Create more drama by using dark-colored eyeliner to outline the shadow.Create more drama by using dark-colored eyeliner to outline the shadow.
Photos via zimbio.com