Eye Serum Do's and Don'ts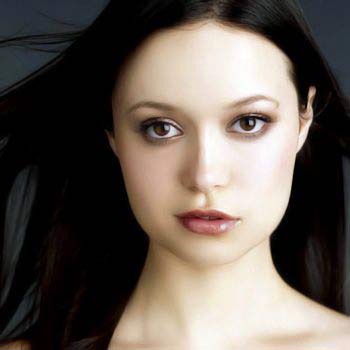 Eye Serums are the new fancy anti-aging stuff in demand. They are a huge hit as well. Eye serum can be considered to be topical creams specifically designed for the tender skin around eyes. Our skin around eyes is thinner and much more delicate compared to other areas. I sincerely hope that you're reading this article before buying an eye serum. They supposedly deal with dark circles, baggy eyes, wrinkles under the eye, etc. specifically. The results are more of a long term nature than instantaneous. An Eye serum has its own set of do's and don'ts. Let's take a look at some of the basic dos and don'ts you should be aware of!
Eye Serum Do's
Do a Background check of the serum before buying

Background check is a must; you must know whether the product is FDA approved, skin types, etc.

Ingredient list is a must

Many of us are victims of some or the other kind of allergies. Hence before buying expensive serums without going through the ingredient list is a big folly. The best precautionary measure would be to consult your dermatologist regarding the nature of ingredients! The ingredients you should be looking for as a must in your product are peptides and hyaluronic acid. You can safely ignore the 19-25$ eye serums, which contain neither as a thumb rule.

Applying the eye serum correctly

Most of us apply all creams and lotions in similar fashions as per our convenience. But products such as these should be only applied as suggested by the manual along with the product or a proper skin-care specialist/dermatologist. Failing which can result in unexpected results at times.
Eye Serum Don'ts
Please don't Continue with the product if its causing any kind of side-effects

Oh yes, be wise enough to not continue with the product if its causing some side-effects. Also consult as soon as possible with your local dermatologist, in case of any misfortune.

Don't make a cosmetic cocktail at the end of the day

Apparently, using many cosmetic products can result in unforeseen disastrous effects. Please make sure that the different products are used are compatible with each other to a substantial level.
The most common eye area issues are puffiness, dark circles, wrinkles and crow's feet, and loss of hydration. There are countless eye creams available on the market today, making it seem nearly impossible to find the "right one" that meets our specific under eye needs. It is imperative to find a product that has been formulated to address a variety of complex eye area problems.
Below you'll find some of the most effective eye cream formulations on the market today, in our opinion.
Our Top Eye Creams
Also Remember These Dermatologist Recommended Important Tips:
Age has nothing to do with the lines that appear on the corners of your eyes... it's a combination of heredity and careless abuse of the area.
Skin is skin... it all needs to be cared for in one way or another. For my younger readers, this means not pulling on the skin when removing eye makeup.
The eye area is prone to fine lines and wrinkles, so it is really important not over-work the area, squint, and stay away from smokey rooms. Your eyes won't like that either.
One of the best ways to protect this area of your face is to put on a pair of sunglasses every single time you go outside spring, summer, fall and winter.
There are very few oil glands in the eye area, so it can dry out very quickly, especially if you spend a great deal of time out of doors.
When you chose an eye cream, be sure to choose one that is especially formulated for this delicate skin. Don't use a day cream that could be full of ingredients that will irritate this area. Too rich a cream can cause as many problems as ignoring the area.