Eyelash Enhancers vs. Eyelash Extensions, Which is better?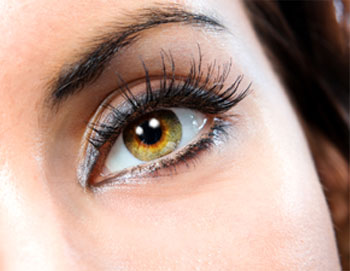 Eyes are the windows to the soul. People are intuitively drawn towards gazing at the eyes. In this case, various forms of eyelash enhancers are created to make the eyes more attractive. These include make-ups and eyelash enhancers. On the other side, a more modern way is through eyelash extensions. Eyelash enhancers vs. eyelash extensions, which is better?
Eyelash Enhancers
There are several types of eyelash enhancers, each have different results, cost and methods of usage.
Fake lashes are the most common way of enhancement. It is very effective and simple to apply. However, it is essential that you use a high quality product that perfectly fits you. As a starter, look for the most natural looking eye lashes possible to ensure best results. A special solvent aids you in removing these fake lashes, so be sure to remove them before you go to bed to avoid red eyes in the morning.
Eyelash conditioners add nutrients into your lashes to make them healthier and shinier. This can be pretty effective, but not as striking and obvious compared to extensions.
Eyelash Growth Products are supplements that contain essential nutrients and vitamins that may help in eyelash growth. Consult with an expert for prescriptions and advices.
Make ups are good enhancers too. The most common is the eyelash mascara. Be sure to look for a high quality product to ensure best results.
Eyelash Extensions
Lash Extensions are perfect for people who have thin lashes. Its procedure involves the implanting of longer lashes to improve the appearance of your eyes.
Types of Extensions
There are three existing types of eyelash extensions – synthetic, silk and mink. Synthetic extensions are the most affordable type and mink extensions are the costly type. These three kinds of extensions vary in color and length, depending on your choice.
The Procedure
Implanting eyelash extensions are complicated and can last a couple of hours. However, the whole procedure is entirely painless. You must seek a licensed esthetician to do the procedure. Your natural eye lashes will be taken out, then the new set of longer and fuller lashes will be glued using cyanoacrylate adhesive.
After the procedure is done, let the adhesive dry for at least one day. After that you can return to your normal everyday life with a twist. Proper maintenance must be observed to avoid the wearing of your lashes.
Which is better?
Before applying any product or undergoing procedures, let yourself learn and understand the basics and the risks accompanied by these enhancements and extensions. Read reviews online, ask experts and choose the method that perfectly suits you. Whether it is eyelash enhancement or eyelash extension, and with proper application, results guarantee that you will have more attractive and tantalizing eyes.