How do facial scrubs work?
By definition, facial scrubs are cream-based routine skincare products enriched with exfoliating agents for sloughing off dead skin. They are also called exfoliants. They are different from face washes that are basic cleansers used to remove dirt from the skin surface.
The exfoliating agents used in facial scrubs may be small particles, beads, or chemicals. The direction for using facial scrubs is pretty simple. You only need to slather the cream on the face and massage repeatedly till all the deal skins have sloughed off.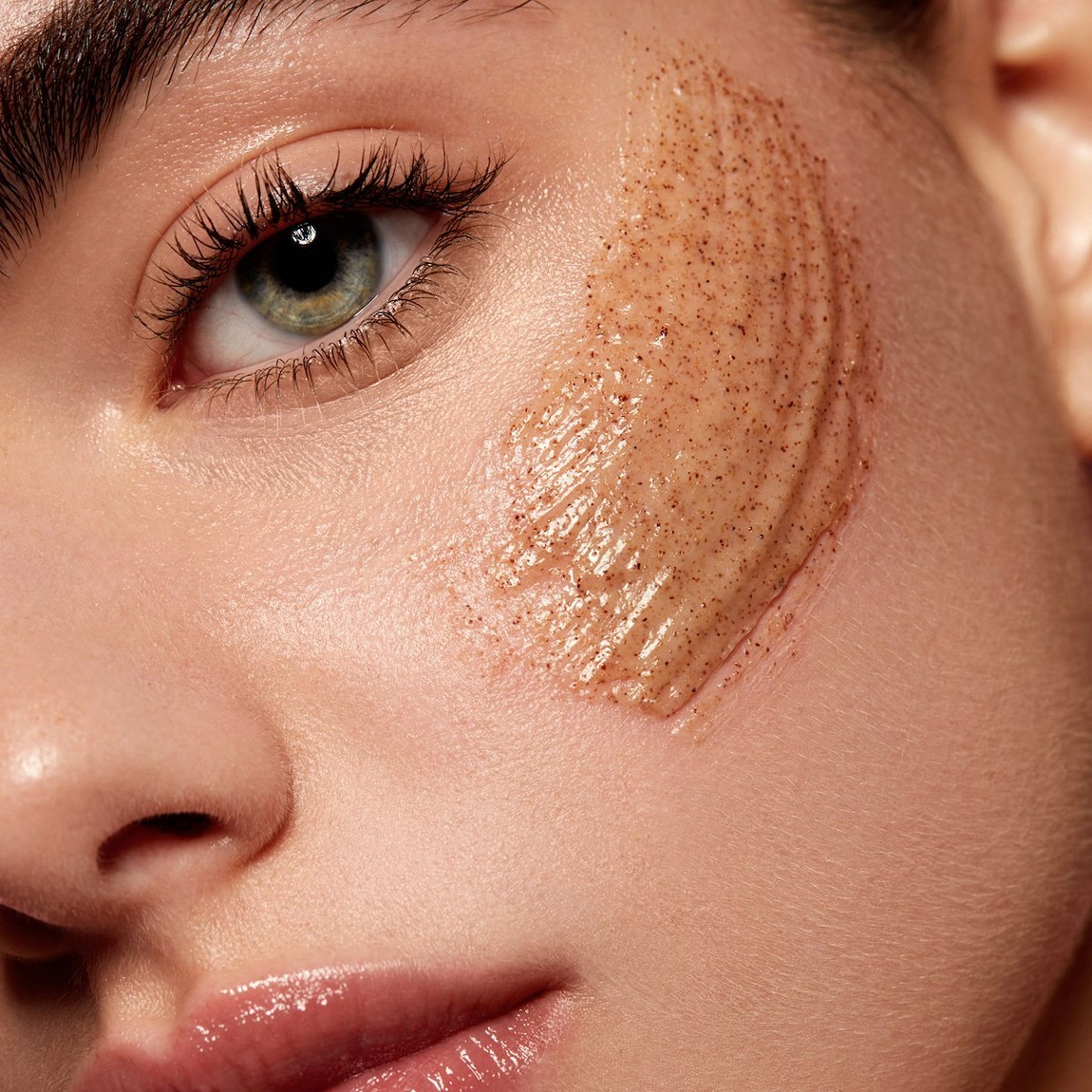 Which facial scrub is best for you?
Preferences and use should inform the choice of facial scrub you purchase. As you probably know, there are two different types of facial scrubs; chemical and physical. The classification of exfoliant is based on the constituent ingredients.
Chemical exfoliants use acid or enzyme-based formula to remove dead cells from the skin surface. Typically, they use alpha-hydroxy acids (AHAs) or beta-hydroxy acids (BHAs).
Dr.Neal Schultz, MD
, NYC dermatologist, and creator of BeautyRx told
The Beauty Insiders
that, "chemical facial scrubs basically dissolve the glue holding dead skin cells together, thus enhancing their removal."
Physical facial scrubs on the other hand use beads or other abrasive pellets to dislodge dead cells from the skin surface. "Physical exfoliants mechanically remove deal cells and debris by abrading them," says
Dr. Dennis Gross
, MD, NYC-based dermatologist.
Because of the mechanical nature of physical exfoliants, many people prefer them over the chemical scrubs.
So, to wrap it up, the choice of an ideal facial scrub depends on the nature of your skin, the types of exfoliant; chemical or physical, among other factors.
What are the Common ingredients in facial scrubs?
The ingredients vary depending on the type of exfoliant; chemical or physical. Here are some common ingredients you may want to check out when shopping for facial scrubs.
Benefits of using facial scrubs
Facial scrubs provide an excellent way to deal with acne and related skin conditions. If you are struggling with whiteheads or blackheads, consider trying chemical or physical exfoliants. That aside, facial scrubs are also used to manage aging signs.
For instance, you can use chemical or physical exfoliants to eradicate wrinkles, fine lines, and age spots. They are also used to even out the tone for hyper-pigmented skin. Apart from managing acne and aging signs, facial scrubs are also used to enhance skin radiance and texture.
If you want your skin to glow like that of Rosie Huntington Whiteley, look no further. Right below, you'll find some of the finest brands of facial scrubs. These top-tier exfoliants are recommended by dermatologists and are the best in our opinion.