Fall 2012 is all about Purple hair highlights
If you are fond of colorful locks and groovy highlights,then you should taste the magic of purple hair color with its huge hues.Purple is the only color which is exotic, dramatic at single instant of time and is allied with royalty, thrilling and mystery at other instant.
Purple it is a super funky and cool looking hair color, but what matter the most is choosing the appropriate purple hues.Lighter shades of purple should be pair with blond hair, while darker shades blend well with darker hair.As in case to get more dramatic looks try dark purple on blond and lighter hues on dark hair.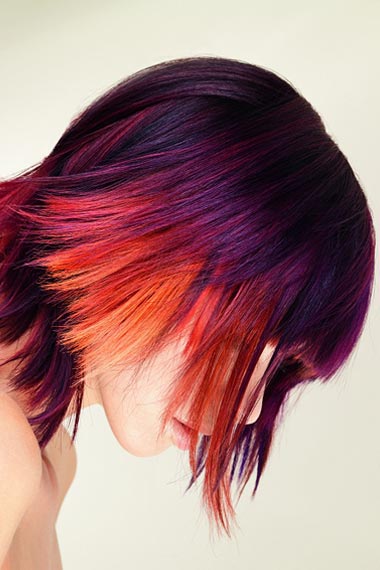 Whether your hair is thin streaks or thicker chunks purple highlights will surely been working for you.This shade is for everyone from vibrating to muted tones,but you will get the desired outcome only when you paired with right skin tone and hair texture.
Choose your highlights either on lower levels or on the peak level area. These tinted sections will definitely add volume to your hair in spite of the texture.Feel free to live out your chromatic fantasies with a similar hair dressing choice.
Photos via ukhairdressers.com