7 Romantic Fall Date Night Ideas to Make This Fall Season Memorable
If Summer was the perfect time for love adventure, Fall provides the perfect backdrop to deepen your connection with your significant other. If only because the surrounding air is cooler, Fall is a great time to take memorable romantic date nights outdoors. Here are 7 great ideas you or your Boo probably never tried before now:
1. Camp Out in the Woods
Get on a fitness trail. Pack your dinner under the starry, starry skies for and mountains in vies. Pitch your tight tent and cuddle up for the rest of the evening. It's the perfect time to enjoy each other and allow your mobile and gadget signals to fade into oblivion. Just think you're back to the 90's and you'll be fine without Internet or Facebook or SnapChat.
2. Go Berry Picking: Berries are in season! Go on a berry picking expedition — basket on one hand, and the other clasped in his strong arms.
3. Take Your Boo to Go Boating in a Lake Town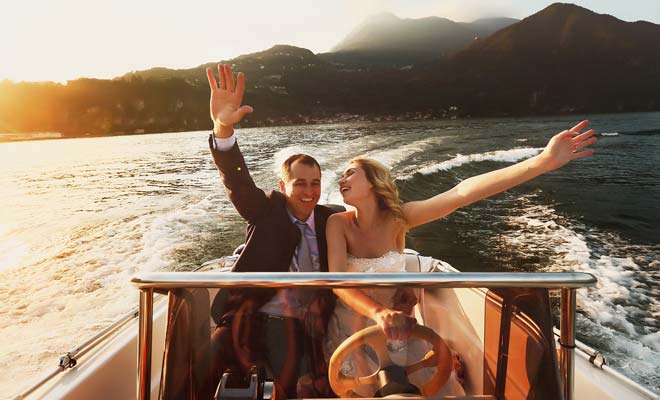 Take the romance on the still waters of a lake. Entertain happy thoughts of figuring out a way to get back to the shore as you and Boo team up and row. Exchange excited laughs and end up tired yet relaxed.
4. Take Your Picnic Basket to a Local Vineyard: Fall is also picking season for grapes and fresh wine. If there are local vineyards around you, partake in the thanksgiving for abundant harvest. Help pick wine. Many private vineyards assign an open area for folks to have a picnic. Take your own patch and enjoy your fresh wine underneath the bright sky.
Read Also: 10 Best Ways to Wear Ballet Flats This Fall Season For a Stylish Look
5. Visit a Ranch
How about a late afternoon horseback riding in a ranch with rolling hills? Share a ride or race around the lot in separate horses. Going up against each other in a competitive physical activity is a great way of letting him know that you don't like being the damsel in distress. He will love you more for your self-confidence and independence.
6. Bike and Hike at a Local National Park: Enjoy the rich nature colors of Fall as you roll across a local national park. Feel the cool breeze against your cheeks. Take a break next to a picturesque tree or rock or falls. Who else would you rather enjoy the breathtaking view with?
You May Also Like: Fall Hair Trends: 7 Effortless Cute Hairstyles to Try This Fall Season
7. Get into the Oktoberfest Spirit
If you and Boo bond with beer — plenty of it— go dancing and celebrate a spirited Oktoberfest. After all, the origins of Oktoberfest are romantic too, that is, people of Munich in Germany who celebrated the historical union of King Ludwig I and Princess Therese of Saxony-Hildburghausen in 12 October 1810.
Conclusion
Contrary to what other people may have had you thinking, Fall does not have to be the culprit that steals the love out of your romantic relationships. The opposite is rather true. There are more opportunities to build lasting, loving memories this season.
Like this post? There's more. Get tons of beauty tips, tutorials, and news on the thebeautyinsiders Facebook & Twitter page. Like us on Facebook – we'll see you there!