Fascinating Red – Haired Celebrities
Classic, Red hot color shade has been a showstopper for decades; Red hair is something Hollywood has loved throughout the ages. Rihanna, Lindsay Lohan, Julia Roberts have all been redheads. Now a day's these star celebrities carries sexy new hair color with a softly textured style.
Rihanna's fiery red colored hairstyle gives her the songstress a super-feminine look. Rihanna's new hairstyle features a vivacious red hair color and shiny on top sides that give to the androgynous edge even more.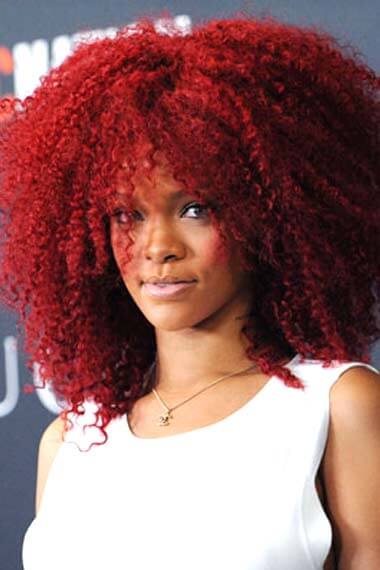 Songstress Florence Welch rocks her fiery tresses with full-frontal bangs and a wavy, redhead look whereas, Lindsay Lohan simple looks stunning in her rocks large waves that show off her deep auburn locks.
Debra Messing's hair color is proof that redheads can fire up the red carpet she looks stunning with her sexy new hair color with a softly textured style. Julia Roberts's rocks her red hair that brings her hairstyle to life with bouncy curls and plenty of volume.
Photos via getty images