Fashion Trends: Stylish Lacy Outfits
Women have always been associated with fashion, and still are. In the 2011 Spring/Summer fashion season, lace features prominently among the newest trends listed therein. Although lace-filled dresses are usually worn by girls in their pre-teens, today, a growing number of young adult females are wearing lace to add a sensual touch to their personalities and appearance
The reason why lace is so popular is because of the feminine appeal that goes with it. So, if you wish to achieve the chic look of a stylish young teen, lace dresses are the perfect option to get you there.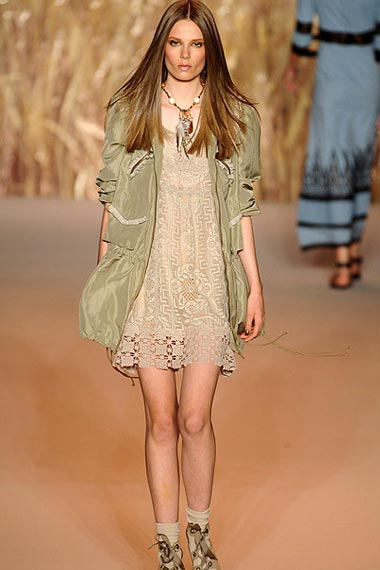 Quite simply, any woman will look attractive in a lace dress, or one that has lots of lace. Moreover, this elegant material can be mixed and matched with any fabric to create some unique looks and fashion styles. On the other hand, you may wear a dress made completely with lace. Whichever way you go, you can be sure men will find it difficult to take their eyes off you … and you can thank your beautiful lace dress for this.
As current lace trends suggest, there are two popular and appealing alternatives insofar as the lace material itself. Lace covered with wide prints and designs is the first option. Dresses made with such prints will conceal more of you and can be worn without the discomfiture of prying eyes. Lace with narrower prints is the other option. If you wish to exude a sensual look by revealing more, then this is the ideal choice for you.
Although lace is one of the most beautiful and sophisticated fabrics, going overboard with it in your dressing can invite adverse comments about your sense of style. Using too much lace is great for little girls or young teenagers, but certainly not for adult women. Combining just the right amount of lace with other matching fabrics is the perfect alternative.
Sheer lace is now in style. It can be used in several ways. Add it to thicker, plain or printed fabrics and you can create dresses in multiple patterns. Nightgowns and negligees stitched in sheer lace is a sensual way to display sexy innerwear. If you are fascinated with those beautiful lace dresses in the 2011 Spring/Summer Collection, give yourself a sensual, new look … Go Lace.
Photos via style.com