Finally Beyonce Knowles is Expecting
After so many years of inaccurately reports by the gossip tabloids finally Beyonce let the cat out of the bag with confirming the news of her pregnancy at 2012 MTV Video Music Awards.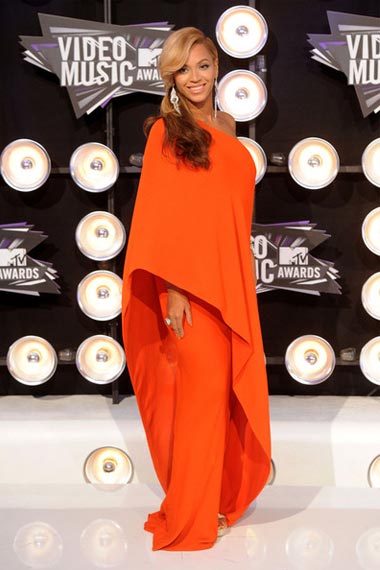 Would be mother was looking absolutely gorgeous in her scarlet one-shoulder Lanvin red hot dress with a enchanting side-swept ponytail, bold diamond earrings and how can we forget her indispensable early pregnancy glow.
After the news was out, Beyonce Knowles gave a rocking performance at the 2012 VMAs of love on Top, one of the tracks off her new CD, 4.
Dressed in a purple sequenced jacket for a performance, she made the crowd on their feet with her song, marking best performance of the evening.
Best part of the performance was at the end when she just removed her jacket and showed her baby bump in front of everyone in the audience. With her rousing gesture Beyonce hubby Jay-Z was moved to tears who were present there among the audience.
We wish the couple many congratulations and best of luck.
Photos via zimbio.com