French Fashion Secret: Secret Guide to Steal from French Women
8 rare fashion tips about french women
Relaxed, carefree and classic. How can French women put on a style that's all that? These are the top 8 secrets why they're so chic and this is your rare chance to derive the full information so pay attention:
French Secret No. 1: Be Selective About What To Wear
Always go for investment pieces. French women do not dress for the fad rather, they dress up with classic and vintage pieces. Whenever you go shopping, ask yourself if you will be wearing that piece of clothing 2 or 3 years down the road and still look stunning. If not, that's not worth your dollar.
French Secret No. 2: Keep It Functional
Dress for the moment. Make sure that you are appropriately dressed without having to sacrifice your own comfort and convenience. Stun with a detail or two and keep everything else in the background.
Related: What to Wear With Every Shoe Color: Latest Style Guide On Shoes
French Secret No. 3: Go For Pieces With a Clear Focus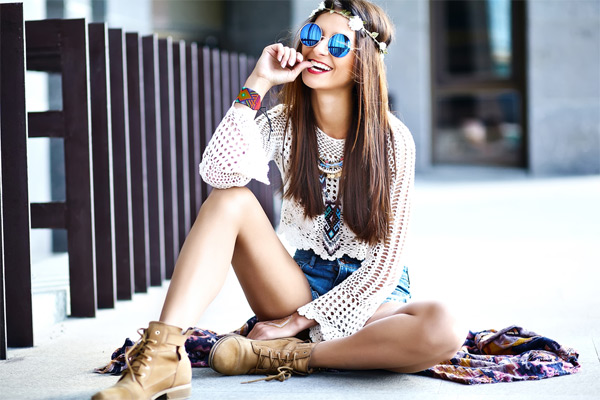 French fashion loves to keep things toned down with a clear signature or accent. You don't want to go overboard with embellishments or prints. A touch of ribbon is better than a full dress filled with it.
French Secret No. 4: Be choosy how you show off your skin
French women know which part of their skin to show — not too much, not too covered, in general. They keep private parts private and they have a high appreciation of keeping some things to the imagination.
French Secret No. 5: Choose pieces that define your contours
Your clothes don't have to be tight and revealing. Beautiful pieces of French clothing are cinched in the right places, shaped in the contour of a woman but still comfortable enough for you to be able to move around freely and easily.
French Secret No. 6: Style up loose and easy
French women are reputed for their free-spirited, effortless styling. Create a look that's easy on the eyes and easy on you. Dress up as if you didn't look in the mirror to fix your hair or even to coordinate your outfit. The bottom line is you must master how to dress up well without looking too uptight or, too coordinated.
Related: Summer Skin Care Tips: 7 Easy Ways to Protect Your Skin This Summer
French Secret No. 7: Accessories is a must
Get inspired by the accessorizing prowess of one of the most famous style icons, Coco Chanel, who also happens to be French. When you're unsure what jewelry to wear, just put on your pearls and you can't possibly go wrong. Accessorize further with a handbag, a pair of durable, soft and comfortable flats.
French Secret No. 8: Invest on beautiful, clear skin.
French women know that beautiful skin is the best accessory. So, keep your makeup light and use it to make up for imperfections only.
Conclusion
Just when you think you're done getting dressed and made up, Coco Chanel has this one piece of advice for you, "Before you leave the house, look in the mirror and remove one accessory".
Like this post? There's more. Get tons of beauty tips, tutorials, and news on the thebeautyinsiders Facebook & Twitter page. Like us on Facebook – we'll see you there!